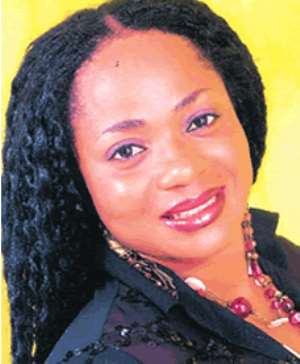 Steph-Nora Okere
Fair complexioned actress, Steph Nora Okere, needs no introduction in the movie industry. Having featured in so many movies, Okere suddenly disappeared from films and social events.
However, she has been a regular face in soap operas.
At the weekend, the sultry actress was seen at a clothes store somewhere at Adelabu in Surulere, Lagos, where perhaps, she went to stock her wardrobe.
Clad in a flowery gown and an afro like jerry-curled hairstyle, Okere looked radiant and as beautiful as ever.
We gathered that she is hitting the screen soonest, explaining why she has started showing her face in public.