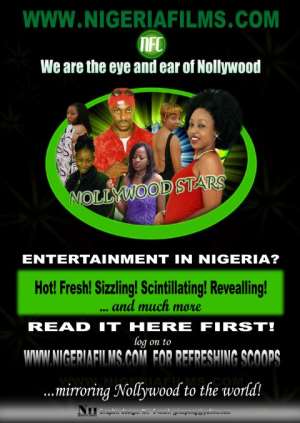 Alhaji Abubakar Rabo, the Director-General, Kano State Censors Board, in Maiduguri on Wednesday, sought the collaboration of his Borno counterpart towards sanitising the Hausa Film Industry.
Rabo said this when he paid an advocacy visit to Dr Bukar Usman, the Borno Commissioner for Information.
``We are in Borno to seek for collaborative efforts to tackle a menace that is ravaging the entire Northern states. I am talking about the Hausa Video Film Industry.
``As you are all aware, the integrity of the Hausa film makers has been put to question following recent developments in the country,'' he said.
He said the film makers had deliberately changed the original concept of Hausa culture by introducing elements from Indian films.
``The characteristic of the Hausa film today is that of `sing and dance' adopted from the Indian culture.
``This no doubt has poisoned and adulterated the rich cultural heritage of the Hausa man which is cherished all over the world,'' he said.
He said the practice was a violation of professional ethics by the actors as it was not in consonance with the provision of the Nigerian constitution.
``We have been misrepresented by the actors as a group of unserious individuals who have nothing to show but sing and dance.
``This must stop now, because we are duty bound to ensure that the situation is rectified without delay,'' he said.
He said that the state government had taken drastic action to arrest the situation.
``But most of the actors have shifted base to neighboring states such as Kaduna, Kastina and Borno.
``Our visit is to alert you to their presence and to seek for a joint effort to tackle the problem,'' he said.
Usman promised to take action on the issue, saying ``your visit is timely and long overdue because it is centered on a problem that has been giving sleepless nights to parents.
``We are ready to team up with you to achieve the desired goal.''