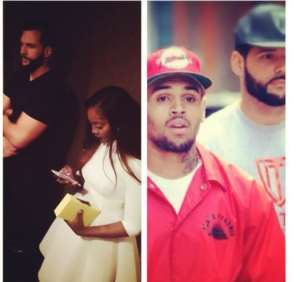 There are indications that songstress, Tiwa Savage may have employed the service of a bodyguard. Going by recent post, the wife of Tee Billz, who is also her manager, announced that she got a man who worked with American music star, Chris Brown as bodyguard.
At the just-concluded Nigerian Entertainment Awards held in the USA, the man was spotted with Tiwa Savage.
"I figured if he can take care of Chris Brown then he can take care of Mrs Billz…shoutout to my dope bodyguard Drago the king, plus I think he is single ladies, so all inquires through me 10percent commission," the singer wrote.
There are questions as to what Tiwa Savage needs a bodyguard. Or is she aiming to avoid the paparazzis at events or probable Mr Tee Billz just want to ensure his wife is safe?
In late 2013, Tiwa Savage was accused of assaulting a police officer in Lagos.