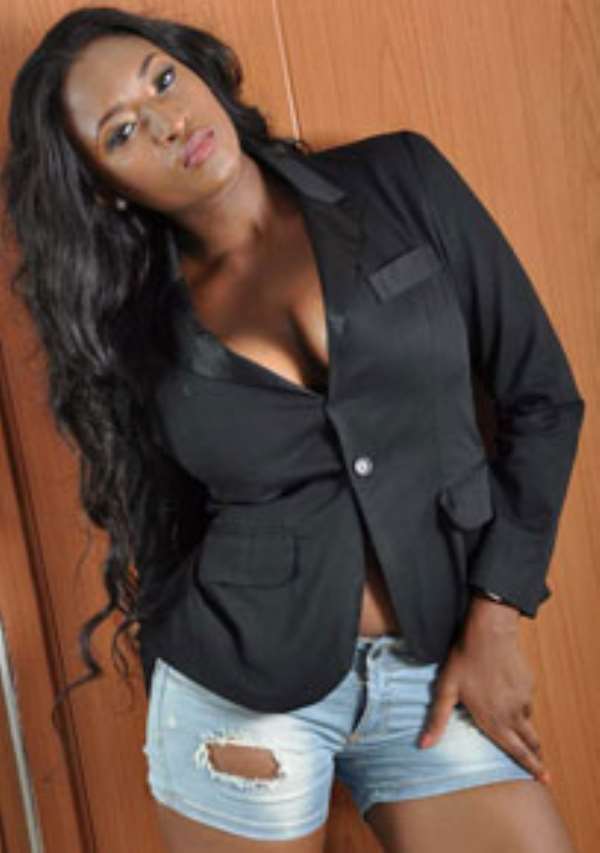 Up and coming actress and model, Ebinabo Potts-Johnson, who happens to be the first runner-up prize at the Most Beautiful Girl in Nigeria (MBGN) 2007, has cried out that her boobs has made people to see her as a intercourse object.
The actress explained that she gets embarrassed when people stare at her because of her bosom has made them not see the other part of her.

"Although God put it there and really, at some point in my life I was actually thinking that I need to reduce this thing (her bosom) because most times when people see me, it's just the bosom they're seeing, they're not seeing the other parts of me. It can be embarrassing that people can only see you as a love making object" she complained.
According to her, it is not easy for her to tell when a guy approaches is coming for a real relationship all because of the fear of coming for the body and not the heart.
"Sometimes you just don't know why a guy is coming after you. You don't know whether it is because of your personality or your body. Though I don't like to think a guy is coming for me because of my body but I get compliments a lot over my bosom. Sometimes. A guy just passes and says, 'Wow, your bosom are big' and I just give them a smile and walk off," she disclosed.