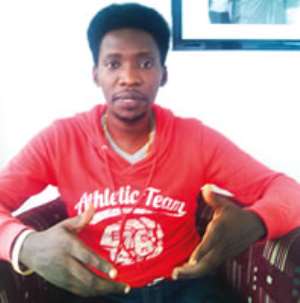 Gospel artiste, Olalekan Boboye better known as Xtreme Thog, says it took him eight years to record a full gospel music album because his parents never believed in his choice of career after acquiring quality education.
According to Xtreme Thog, who just released his album into the market, God told him to quit modeling and do his work through singing with a warning that if he fails to accept the calling, he was going to be a beggar for life.
He added that after convincing his parents to accept his revelations, he received their blessings and decided to create a unique style for himself, which he christened 'Street gospel music.'
"God told me that modelling was not what called me to do. He warned that if I failed to take up music, I would end up a beggar for the rest of my life. It wasn't until I was able to convince them that my ambition was to become a successful gospel artiste that they let me be and gave me their blessings," he says.
The singer stated that he is committed to the task of winning back the youth to gospel music.