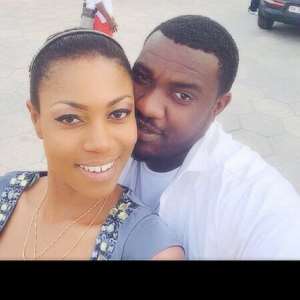 They might be creating various scenes everywhere and creating buzzes here and there, but one thing might be that Yvonne Nelson and fellow actor, John Dumelo, are setting agenda for others to understand what friendship is all about.
The two Ghanaian stars have been speculated to be having a romantic affair with each other and they have virtually been spotted hanging out together at bars and movie locations.
Recently, John Dumelo decided to appreciate his colleague with words of appreciation on how she has been able to relate with him as a true friend.
In his words, "U 'abuse' me when u have to and pamper me WELL after that. Lol. I know someday my future wife might be jealous of our friendship but I'll just tell her to relax cos u got me. Really appreciate our friendship....."
Meanwhile, the actor, along with Nollywood star, Seun Akindele, and Adjetey Anang, were officially announced as ambassadors for Kasaprenko Limited, the producers of Alomo Bitters.