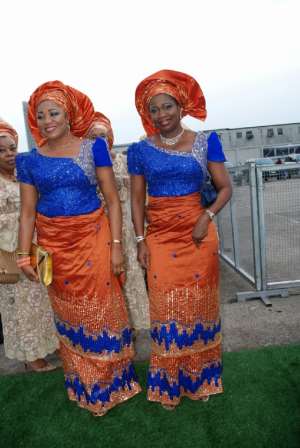 Honourable Abike Dabiri-Erewa is a female Federal House of Representative member, representing Ikorodu Constituency of Lagos state. She is a beautiful, kind hearted woman of strength. A former broadcaster for 15years, and one of the most visible Federal House of Assembly members.
Abike was formerly the Chairman of the house committee on Media and Publicity, and currently, the Chair of the house committee on Diaspora Affair which by virtue of her background, has brought a lot of attention on the activities of her committee.
Her sister and friend from another mother, Funmi Ajila- Ladipo is no push over in her own right at all. She is a popular and respected Fashion designer and the creative-director behind the well known and award-winning fashion brand called FADAN (Fashion designers Association of Nigeria).
Funmi and Abike have known each other for a very long time and have remained inseparable with no issues heard about them.
They are very warm and approachable women with a long lasting friendship that has stood the test of time.