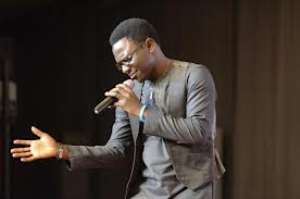 Kehinde Akinbode fondly called Kenny Kore, has attacked gospel artistes on the style of music they play which tends to deminish overtime.
According to the former lead singer in the multiple award winning gospel music group Infinity popularly called 'Oloro Oko,' said that music is very wide, with varying styles and approaches.
"My approach to music is from the point view of the 'message.' Over the years, I have observed that music that concentrates on reigning beats and melodies, don't last as long as music's that have messages. The more the message resonates with the people, the longer the music is relevant.
Kore added that storytelling, poetry, rhythm, rhymes, melody, harmony, beats, and others, are tools of communication through music.
"Let nobody tell you that music is just entertainment. I have made a deliberate choice to use my music to preach gospel of love, faith, hope, patriotosm, honour and loyalty."