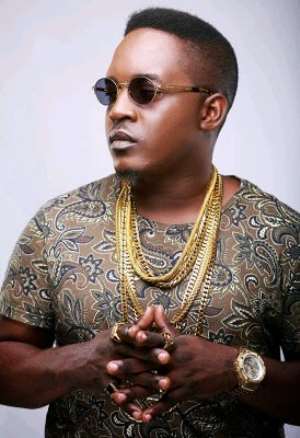 It was fun all through , as one of Nigeria's top music concert Star trek hit state capital of Benue, Makurdi , as different music artistes thrill their fans with their different hit tracks .
But something happened, when Nigerian music star M.I was at Makurdi for the on-going Star Trek and there's this female fan of his also present there. She's a dwarf and M.I asked her to come on stage as he performs.
Then he asked her if she has a boyfriend. She said no. He asked if he can be her boyfriend, and of course, the girl knew he must be joking. She shyly didn't say anything and guess what; M.I carried her like a baby!