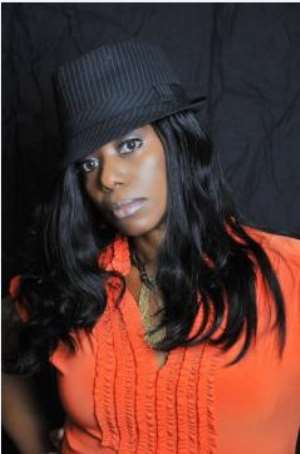 Prophetess Nonnie Roberson
Prophetess Nonnie Roberson is the current President, Nigerian women in Clergy and the Vice President, women in Clergy, Worldwide. Nonnie is a skilled and highly accomplished entrepreneur and business negotiator, who founded a chain of successful businesses in sectors such as Information Technology development and management, Product development and Marketing, Business Consultancy and Healthcare, a mentor and prophetic covering to many.
She is also involved in the government as a board member in fulfilment of the social responsibility of the body of Christ, leaning on the scripture that says, "the government shall be upon his shoulder". She has always believed that prayers and fasting alone cannot solve Nigeria's problems, hence Christians have to get involved.
The Chairperson, African Humanitarian Foundation and the Founder, Wine Ministry Incorporation, in this interview with Adoyi Ali bares her mind on issues surrounding the affairs of Nigerian youth in the church, politics and the entertainment industry. The Prophetess believes that until Nigerian leaders realize that youth unemployment is a monster waiting to consume them, national transformation will remain a mirage. She also discloses why she broke out of Revival Assembly under Pastor Anselm Madubuko, her controversial Saturday Church Service and other sundry issues.
Talking about the lost generation of the Nigerian youth, Prophetess Nonnie affirmed that, "I feel very sorry for the youth. When I was in school, my parents knew I was in school. They equally knew when I had to be home. They were engaged in the payment of my school fees and other things that I needed to cope in school, but these days, parents don't care. Parents don't even know where their children are. A child could wake up one morning and tell the parents '' I'm going to Abuja'' and they won't ask questions.
Most times they don't even care to know whether they are in school or somewhere else. These kids are all out on their own. The only role models they have are Dbanj, 2Face and a host of others. Satellite TV has become their text books. Because of the so much influence they get from the TV, they are continually trapped. They are neither Americana nor Africans; hence they are lost in the middle of nowhere. Something has to be done.
Appraising the music industry in Nigeria, Pastor Nonnie said, "I love music, but unfortunately, with this generation, we have vibrant tunes and sound than local contents. The message is practically zero. It tells you the content in the head of the singer. Most of the songs have no message, but whenever you hear the message, your body must move. There is nothing that influences as much as music, but we have left it porous, as the more garbage, the higher they sell. And talking about nudity, our youth are neither here nor there. They are stuck in the middle of the road. They don't even know who they are. Back in the days, if you know that certain things will bring shame to your parents, you won't even dear it.
Your parents will need to face the entire family to defend every of your action. When you act weird, your chances of getting married become so slim. But these days, all those cultures have gone with the wind. Parents are no longer instilling those values in their children. Religious organizations are no longer instilling values. I think these young girls have discarded completely those values, and I wonder where their self-worth has gone to. Imagine a parent watching his or her daughter showing off all she has got on TV.
And even the TV stations that air these nudities are lost in the middle of nowhere. Something is definitely wrong somewhere. In any case, credit must be given to our producers and musicians. They are trying to meet up with the standard globally, but I think they are all in a hurry to become famous and they are not taking their time to build local content. I must attest to the fact that the beats are of global standard, which most record labels outside the country have actually commended. I think what they need is to become more creative, especially in the area of the actual messages."
In her rating of the Nollywood industry, the Pastor said "Talking about Nollywood, I'm not a very big fan. Reasons being that, the outcome of every movie is always known after you are being introduced to the movie. The prologue communicates virtually everything. Films in the industry are highly predictable, and they could be produced in 24 hours. All movies except for few have virtually the same pattern. I'm saying this because I have been in the Theatre and I know what it takes to produce a movie. Another problem with their production is the question of setting. Nollywood movies have a problem defining their settings.
Sometimes varied times are portrayed in the same light and contemporary and extant settings are inexplicably mixed up. However, I must give them the credit for their effort, especially, the earliest Nollywood actors like those that initiated the New Masquerade and a host of other popular Soap Operas that transformed into what we have as Nollywood today. I just pray and hope that the industry would be sanitized in no long time.
Pastor Nonnie aslo said she was a pastor with the Revival Assembly for about 6 years under Pastor Anselm Madubuko. However, speaking on why she broke away from Revival Assembly, Pastor Nonnie said, "when I came back from the United States, I had a Ministry called 'New Wine'
I was running New Wine, not as a church, because didn't want to do church, but Prophet Anselm being a friend of mine, wanted me to join him. Even when the church started 3 months earlier, I didn't know I was going to be made the resident Pastor. I pastored with him for six years, and GOD asked me to go back to the real mandate, and that's one of the reasons I left.
Speaking on her Saturday's controversial church service, she said; " yes, I have a new Ministry. Right now, I'm doing something out of the box. At the moment, I have something called '' Spirit Raining''. Spirit Raining holds every Saturday. I do not believe church must be on Sundays, as such stringent rule was not stipulated in the bible. If you go to Dubai, Christians worship on Sundays. There is no day when we come together to the glory of God that He doesn't come down to be with us. Because of these unnecessary rules, the church as the body of Christ has been disintegrated.
I have decided to break some of these rules, and to bring together all denominations under one umbrella on Saturday to worship. 'Spirit Raining' is non-denominational. In this case, I'm not put in a box to say church must hold on Sunday. I can't find that in the bible. Those are mere human ideas. And for me to be able to reach my people, I need to be very flexible. I must not be termed "group soul.'' It's not going to be easy, telling members of other churches to leave their churches to worship with you on Sunday, so Saturday has been chosen to bring all denominations together. God has asked me to do this, and I'm doing it. He said, '' behold I'm doing a new thing''. This is part of the new things he is doing for his people. I'm always ready to break the norms if it's for His own glory.
In her message to the Nigerian government regarding youth unemployment, the youth enthusiast said the unemployment was a time bomb waiting to explode. He referred to the army of unemployed youth as monsters waiting to devour inactive governments in Nigeria.
She said, " The government should know that they will not escape this menace if they don't do anything meaningful with the growing population of our youths. If they like, let them have all their children abroad, but so long as their houses are down here, they are in trouble. The monsters we are creating now will turn against us. Take a look at the Boko Haram insurgents in the North. Majority of them are youths. Our political leaders might think they have escaped the menace, but they have not. The largest population we have in Nigeria are youth. It's even a shame that people had to die for just immigration job. It's even hard for these youths to secure admission into the university. Even at that, is the environment okay for learning? No! I think varied alternative to youth employment should be explored. Technical schools should be set up to encourage handwork, instead of searching for white collar jobs after school."
Commenting on Corruption, the Prophetess said; "when we talk about corruption in government and corruption in Nigeria, I laugh, because those in government today were once out of government, yet they have been recycled back with their corrupt attitudes. Corruption is deeply rooted in Nigeria and Nigerians and not just the people in government. Almost everybody in Nigeria is corrupt; right from that your gateman down to your cook.
The entire country has to be rebranded. Everybody in Nigeria is corrupt, and the worst is that Nigerians lie a lot. The culture starts from the family when parents will tell a child to tell a visitor that they are not at home, even when they are inside the house. To cure corruption is to first of all accept the reality that we are all corrupt. It's a generational culture in the country and we need a holistic cleansing to root out corruption.
The second problem is the issue of poverty that has pushed many people into corruption. Nigerians are truly suffering even in the midst of plenty. If jobs are created and the environment made conducive, things will change. The recent NIS aptitude test tells you that there is a problem, and if an emergency is not declared in the area of job creation, then Nigerians should be ready to fight the monsters they have created. There is poverty and hardship in the land.
This is not fair , looking at the wealth of the nation. It is painful when a mother loses a child because she doesn't have the means. Our hospitals are not equipped. Is it not a shame that when our political leaders fall ill, they go outside the country? It's pathetic that Nigerians had to die for the jobs they were never going to get. The recent NIS aptitude test was just mere formality. The Senators and the Ministers' slots will not create room for the average Nigerian. It's a pity that the poor are continuously being exploited. These things will continue as long as we don't hold our leaders accountable"
Prophetess Nonie Roberson is married to an American patron. She currently have four kids. Two of her kids are in the United States while two are with her in Nigeria. She was formerly a Pastor with the Revival Assembly under Apostle Anselm Madubuko. Now, a she has a new Ministry, called the New Wine. It is more of a prophetic Ministry. It was a spiritual mandate that she decided to carry out. In November last year, she was appointed as one of the Board members of the Lake Chad Research Institute. She was one of the pioneering members of Women for Change . She was one of those who conceptualized the idea. She was the FCT coordinator and Director of Project for Change Initiative. She is the current President of Nigerian Women in Clergy and also the Vice President, Women in Clergy, worldwide.