Light skinned, tall and slim model, video vixen cum actress of Akwa Ibom origin, Marvellous Dominion has finally landed a big screen role.
Marvellous who majored in an Acting course for one year at the London Academy of Media Film And Tv, plays the second lead-role by name Dera, a 15year old in the new movie titled 'Love of a Daughter' which happens to be her first feature film.
The movie was shoot in Asaba, Delta state and features Nollywood acts which include Chika lke, Ngozi Ezonu, Ken Erics, Solomon Akiyesi.
The movie which is due for release sometime in May 2014 and directed by Serah Donald, is about spoilt child who looks down on the poor, she loves her mum to bits, her mum spoils her more, her father is never around, he's only around once in a while. Suddenly, she realises that a particular girl she looks down on is her parent's true daughter, as the doctor exchanged the babies at birth. She was finally returned to her real parents (poor parents) and life took it toll on her.
Here are a few pictures behind the scene of the movie.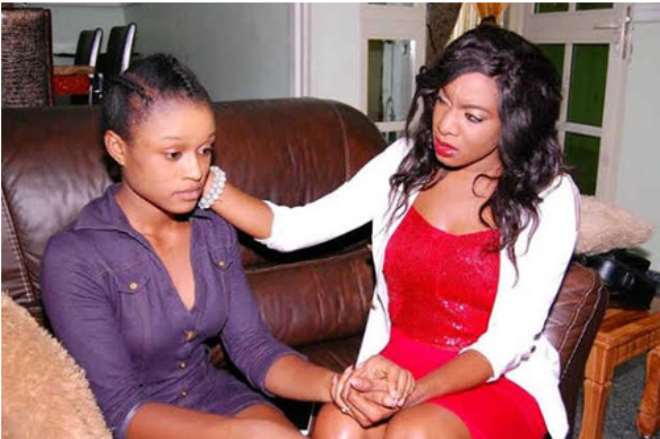 Marvellous Dominion On Set