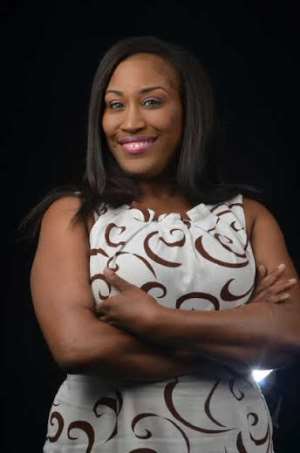 Felicia Henderson collaborates with Traffina Foundation to celebrate International women's day
Felicia Henderson has a strong passion for her career; acting but she is also a philanthropist and motivational speaker.
To mark the international women day, the American born actress and international business woman would be speaking in a conference tagged "Inspiring change" on Sunday, March 9, 2014.
The beautiful mother of five would inspire women, celebrate the achievements of those thriving in their unique fields and also make a difference that ensures the future for the girl child is bright, equal, safe and rewarding.
The conference wish would hold at noon in ECWA church, Bwari in the states capital, Abuja is the brain child of Traffina Foundation in collaboration with The Way foundation.
Through this conference, the initiators, Ms Felicia Henderson and Mrs. Nonso Obi will be able to connect women with different ideologies and business views from all works of industry, to network as they learn and share.
Click the link below to go to...
Ebube Is Looking For My Trouble**I Don't Know Why She Hates Me--Anita Joseph Fumes
Unhappy with the affair ? Please let go!
He frustrated me till I aborted the first pregnancy, now I'm pregnant again
15 REASONS To Know If Witches Follow You From Your Village
Eniola Badmus In 'Red-Hot' Romance With Davido?
NOLLYWOOD ACTRESSES AND PASTOR ITUA IGODALO FIGHT DIRTY INSIDE CHURCH
WHOSE POSTERIOR SNAGS IT?