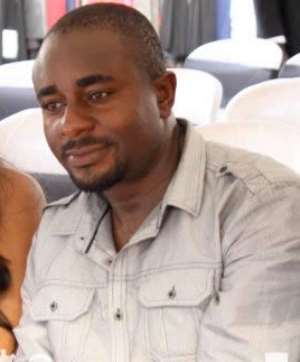 Emeka Ike leads Nollywood stars to meet PDP chairman; plans rallies in all geopolitical zones
Movie star, Emeka Ike, has disclosed that Nollywood will collaborate with music stars and some footballers to hold peace concerts in all the geopolitical zones of the federation as part of their initiative to address the problem of drifting Nigerian nationhood.
Ike led a delegation which met with the PDP national chairman, Bamanga Tukur, and told him that the stars would mobilise Nigerian youths on the need for togetherness and peaceful coexistence in the country, most especially at the grassroots.
The group asked Tukur to support the project which they claimed was for the nation's interest.
He told the PDP national chairman that Nigerians would be amazed at the outcome of the peace rally that would be staged by the stars, disclosing that the process would start with a press conference to be held in Abuja on Monday, followed by the peace rallies in each of the geo-political zones of the federation.
The artists said the planned rallies would also focus on the need for the PDP to resolve its internal crises so that the ruling party could focus on governance in the interest of the Nigerian people.
According to them, a module has been developed for infusing the culture of responsiveness and national interest in political office holders in the land.
The event, they added, would also feature renowned footballers like Celestine Babayaro and music stars like 2-Face Idibia.
The rallies will be preceded by a press conference in Abuja on Monday followed by mobilisation of Nollywood and football stars to Maiduguri, the Borno State capital, which has been the epicentre of the Boko Haram insurgency.
He said, "We would round off by mobilising the Nigerian youths including the Nollywood, football and music stars in our country to Maiduguri for campaign on peace as we have prepared for the rally which to us would shock Nigerians and make the country stand still."
Tukur, in response, expressed delight in the resolve by the Nollywood stars to champion the cause of peace and national reconciliation in the country as he urged other Nigerian youths to mobilise in their support.