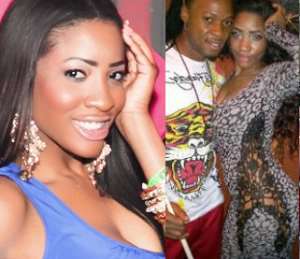 The general believe is that, sensational artiste, Flavour N'Albania was having a smooth sailing relationship with the America based artiste, Beverly Heel, not Osu o.
In one of his tracks titled Beverly, everyone believed the singer was caught by the cupid arrow to have dedicated the song to her; how wrong were they! Flavour has declined to have had any special interest or engaged to her or anybody.
based artiste, Beverly Heels. He even dedicated a song in his last album titled"Beverly " to her.
Read excerpt of an interview he granted a magazine company recently below:
What has kept you out of scandal?
It's about being responsible. There are things you don't do. Once you start doing them, they will take you off the track. Don't show off, stay humble. You are a messenger. Everybody loves women but discipline is the key.
You were alleged to be engaged to Beverly Heels?
It is not true. I never proposed to anybody. I am still single. Marriage is not on my mind now but my career.!