Magikal Entertainment Terminates CocoIce's Contract As She Owes Millions Of Naira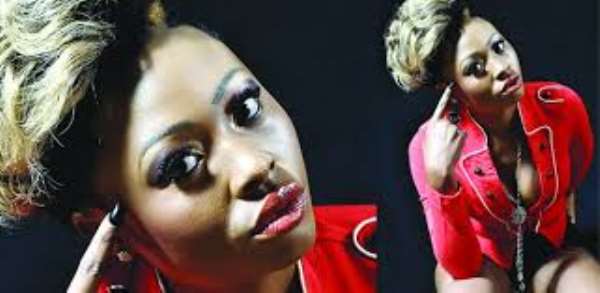 The management of Magikal Entertainment has announced the termination of its artiste's contract. This was contained in a press statement made available to Nollywoodgists.com.
The statement said the entertainment outfit is terminating the deal it had with the artiste, CocoIce because the she (artiste) breached the trust they had in her.
The statement reads, "the management of MAGiKAL Entertainment wishes to inform the general public that it has decided to terminate the management contract it has with Nigerian rap act Mojisola Serah Sowole aka Cocolce due to some irreconcilable differences.
"Without going into full details, we decided to terminate the contract since the act has reneged on some of the terms of the initial agreement (both written and verbal) which has led our organization to incur so much loss running into millions of Naira.
"Our investigation has shown that the artiste went ahead to sign a recording contract deal with a record label without our knowledge, a move that was contrary to the "gentleman's" agreement we had with her on the issue of record label deals.
"For close to a year, MAGiKAL Entertainment invested heavily in her, promoted the rap artiste songs ("If U Don't Know (video), "It's Me" and "Rock Me") and actually shot one of the best music videos in Nigeria for her ("It's Me"), and built her into a household name.
"Her action was a complete betrayal of trust. We therefore wish to use this opportunity to thank all the members of the industry especially our colleagues in the media for all their support while this partnership lasted.
"We wish her all the best in her future endeavour while we try to lick our wounds occasioned by this betrayal of trust.
"This press release became necessary to put the records straight and also because of various calls and enquiries we've been receiving in recent weeks.
God bless."