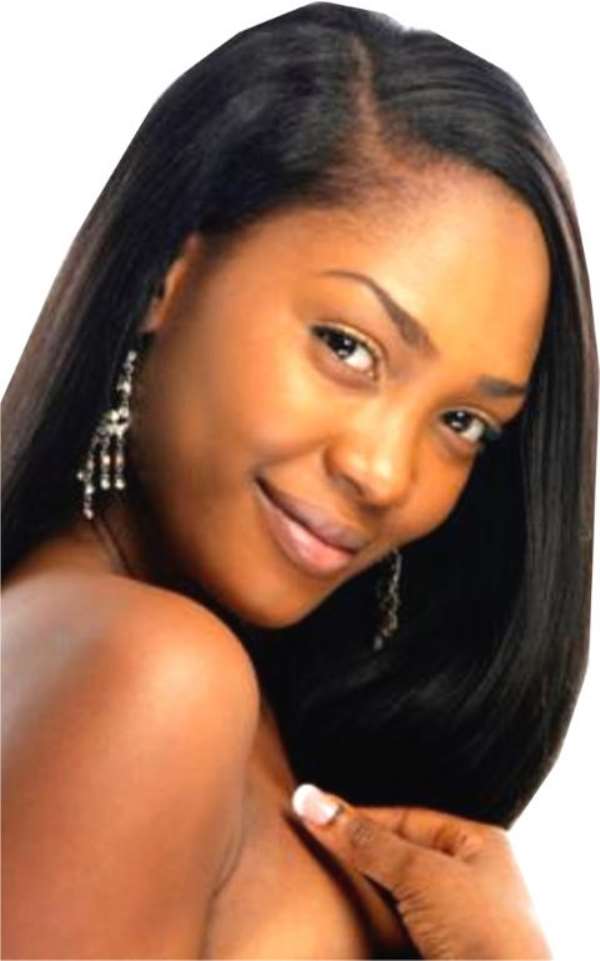 STEPHANIE OFORKA
FIRST Runner up at the Most Beautiful Girl in Nigeria 2008 pageant - the newly crowned Most Beautiful Girl in Nigeria (Universe), Stephanie Oforka - will represent Nigeria in the 57th Miss Universe beauty pageant that will be held at the Crown Convention Center (Diamond Bay Resort) in Nha Trang, Vietnam on July 14, 2008. Inspired by Agbani Darego's success at the Miss World pageant, the beauty queen is confident that she would become the first Nigerian to come back home with the Miss Universe crown.
"I will come back home with the crown. I will be the first Nigerian to bring that crown home. I am really working hard to make that possible," says the twenty year old.
You would recall that the best attempt by Nigeria at the world class beauty pageant was a sixth place by Agbani Darego in 2001.
Stephanie reveals that she did not believe that she could win any beauty competition, but when I got to the camp with other girls, she realized her potential and what she could do to help project Nigeria on the global scene.
She also revealed that she's gradually adjusting to her new status as 'beauty queen'. "I have to watch what one does these days because you do not know what and how people may react to you. In everything I do, I have to be very careful. I have to comport myself more because people are looking at me now."
"Even in school, I have to work extra hard at my studies so noone would perceive me as a dullard who parades herself as queen," says the Geology undergraduate of the Federal University of Science and Technology, Owerri.
The most beautiful girl in Nigeria 2008 (MGBN 2008), was held on the March with top five contestants emerging as beauty queens: MBGN Model, Sandra Idugboe; MBGN Ecowas, Uchechi Ejiogu; MBGN Tourism, Ure Obowu; MBGN Universe, Stephanie Oforka; and MBGN World, Adaeze Igwe.