Ini Edo, Please Mind Your Spelling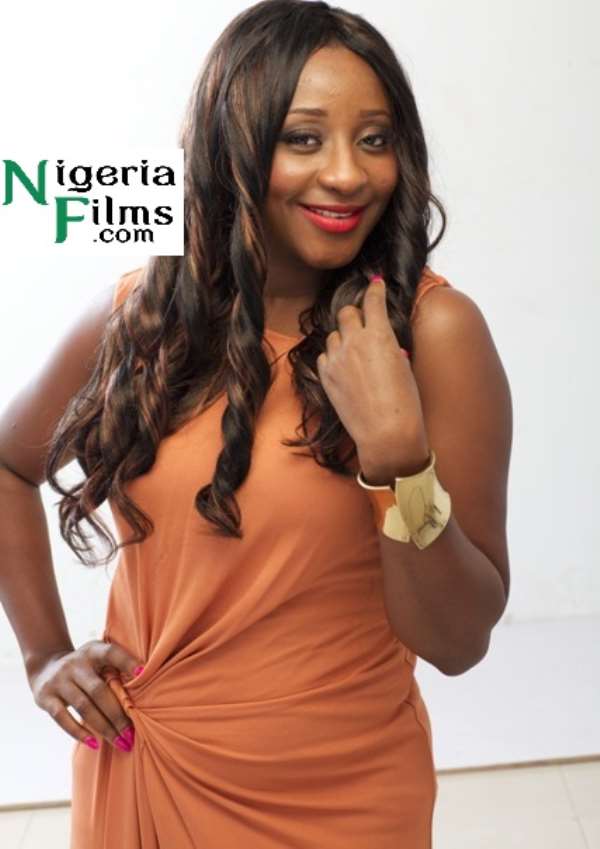 The use of English language can often prove to be a daunting task especially for those who are not fortunate enough to have it as a mother tongue.
We recently decided to peep on Nollywood's star actress, Ini Edo and we caught her talking about how she felt at that particular point in time.
It was not too hard to discover that the actress most likely had a very busy day and decided to share this with her fans.
However, Ini Edo fell into the error of wrongly using an English word when she said:
"Exhausted o my people. Na hunger and fatique cause am o."
These were her precise words and it is at this point that we feel compelled to tell Ini Edo that the word 'fatique' does not exist in any English dictionary.
On the contrary, the word she should have used to appropriately convey the thoughts she had in mind was 'fatigue' and not 'fatique.'
Of course, no one know it all and if she's ready to take a lesson in humility, we could go ahead to explain that the word 'Fatigue' (also called exhaustion, tiredness, lethargy, languidness, languor, lassitude, and listlessness) is a subjective feeling of tiredness which is distinct from weakness, and has a gradual onset. Unlike weakness, fatigue can be alleviated by periods of rest. Fatigue can have physical or mental causes. Physical fatigue is the transient inability of a muscle to maintain optimal physical performance, and is made more severe by intense physical exercise.
Ini Edo is a prominent Nigerian actress who has featured in more than 50 movies.
© 2013 Nollywoodgists.com
Click the link below to go to...
"My ex-wife slapped me and I hit her back" –Nollywood Actor, Ibrahim Chatta
I'm Getting a Divorce – Actress Chika Ike, Opens Up about Trouble Marriage
Edlyne Records, LKT Lose Manager, Emmanuel Okoi, To Death
"Tattooing, Plastic Surgery Not Sin Before God" - Pastor Chris Okotie
Imo State Traditional Ruler Converts To Islam, Gives Reasons
Igbo Film Forum Holds Service Of Songs For Pete Eneh Today
Question of the Day!(Tunde Bakare) Do Pastor Collect bribes from Politician?
Kemi Omololu Olunloyo:FaceBook DramaQueen At It Again!