Nollywood producer Chidi Chijioke set for Traditional Wedding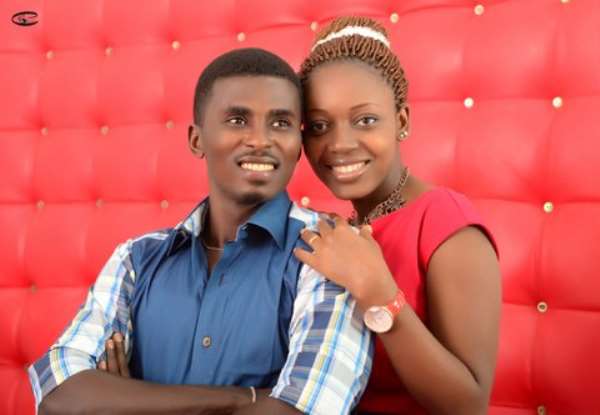 Your darling website, Nollywoodgists.com, has just been intimated about the traditional wedding of the strong stake holders in Nollywood, Chidi Chijioke. Chidi of All Stars Movies Productions is set to marry his heartthrob of 5 years Chinonye Okonkwo, in Abaganga village, Anambra State (Nigeria).
Nigeria Movie Network, Ibe Duru has been has been notifying friends, colleagues, and well wishers to be part of the epoch making event which is slated to hold on Saturday, the 27th of April 2013 (10:00AM) at Holy Family Catholic Church, Army Barracks, Anambra State (Nigeria) is already gathering momentum. Reception follows afterwards at St. Martins Cath. Event Field, Abagana Village.
Chidi Chijioke, CEO of All Stars Movies Production LTD; has produced (sponsored) and co-produced several Nollywood movies till date including Beauty, Beauty Forever, School Runs, King of Madness, City of Sin, Ladies Affairs, King's Search, Body of The King, Sisters on Fire, Idemmili, Silent King; just to name a few.
>
Click the link below to go to...
SOME AGN [Actors Guild of Nigeria] MEMBERS ARE DIABOLIC-COMIC ACTOR, MR IBU
SEX SCANDAL: Ruke Amata's Wife's Multiple Affairs With South-South Governor, Others Exposed **Omoni Oboli Implicated **Kachi Onubogu Also Fingered **BB Messages That Exposed Dirty Secrets Included
VARSITY DROP OUT'S WIZKID CORRECTS GRADUATE'S TONTO DIKE ON SPELLINGS
GOVERNMENT SHOULD BAN CIGARETTE FOR MARIJUANA-SEUN KUTI
TB JOSHUA PROPHESIED BARACK OBAMA'S HISTORIC RE-ELECTION
JUST FOR LAUGH: Funny Nigerian Media Headlines Today After Elections If USA Was Nigeria
Pastor Chris Okotie's Runaway Ex-Girlfriends Battle For Vacant 'Mrs Okotie' Title
Lover Sells BlackBerry Porsche To Pay For House Rent.jpg
>
Click the link below to go to...
SOME AGN [Actors Guild of Nigeria] MEMBERS ARE DIABOLIC-COMIC ACTOR, MR IBU
SEX SCANDAL: Ruke Amata's Wife's Multiple Affairs With South-South Governor, Others Exposed **Omoni Oboli Implicated **Kachi Onubogu Also Fingered **BB Messages That Exposed Dirty Secrets Included
VARSITY DROP OUT'S WIZKID CORRECTS GRADUATE'S TONTO DIKE ON SPELLINGS
GOVERNMENT SHOULD BAN CIGARETTE FOR MARIJUANA-SEUN KUTI
TB JOSHUA PROPHESIED BARACK OBAMA'S HISTORIC RE-ELECTION
JUST FOR LAUGH: Funny Nigerian Media Headlines Today After Elections If USA Was Nigeria
Pastor Chris Okotie's Runaway Ex-Girlfriends Battle For Vacant 'Mrs Okotie' Title