THE JULIET IBRAHIM FOUNDATION HONOURED WORLD KIDNEY DAY WITH AN AWARENESS WALK IN THE STREETS OF ACCRA [PICTURES]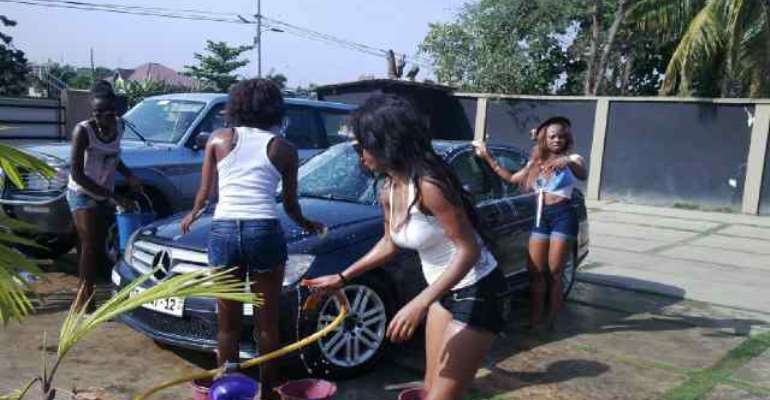 Kidney cancer is a disease in which the cells in certain tissues of the kidney start to grow uncontrollably and form tumors. Renal cell carcinoma, which occurs in the cells lining the kidneys (epithelial cells), is the most common type of kidney cancer. Eighty-five percent (85%) of all kidney tumors are renal cell carcinomas. Wilms' tumor is a rapidly developing cancer of the kidney most often found in children less than four years of age.
Having said that, as a kidney cancer advocate, Juliet Ibrahim on the World Kidney Day, the 14th of March stepped out on a float with her foundation crew 'team JIF' to create awareness of the deadly disease.
Three days after the float, a group of college girls called the Divas under the umbrella of Stomers Entertainment, organized a car wash at the Excel Night Club to support the Juliet Ibrahim Foundation. Indeed, charity prevailed, car owners were not given fixed amount instead they donate any amount after a wash. Also on sales, there were loads of African dishes mostly from Nigeria, Liberia and Ghana.
Speaking to the Director of the Juliet Ibrahim Foundation, Miss Sonia Ibrahim, she said the team has lots of line-up events to support the Foundation. "Again, the foundation will be representing Ghana at the Kidney Cancer Coalition this year. JIF will soon surprise it kidney patients." She concludes. Let us all help to safe a life.