New Law Against R*pe: 'We Hope Govt. Enforces It---Esther Ijewere-Kalejaiye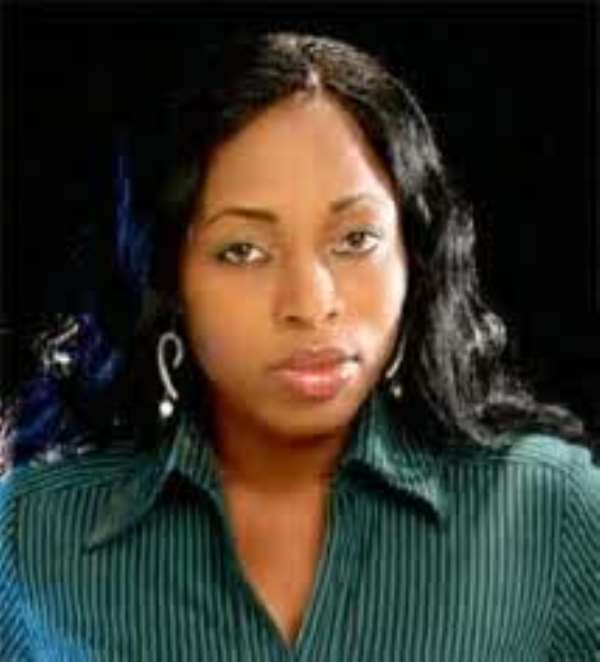 Some days ago, social critics, activists and advocates of r*pe victims in Nigeria were in joyous mood when members of the House of Representatives approved the law to punish rapists in Nigeria.
The bill, which was presented by Hon Abike Dabiri-Erewa, has been applauded by many.
In an interview with Nollywoodgists.com activist and organiser of War Against R*pe (WAR), Esther Ijewere Kalejaiye told us that even though the new law is a step by the government to fight rape menace in Nigeria, enforcement and implementation of the law might still be a problem.
She also spoke about the International Women's Day being celebrated today, March 8. Below is the excerpt.
What makes the International Women's Day special
It's a day set aside to celebrate women all over the world, a day women have the opportunity to express and appreciate themselves.
Do you think women are now having. their voices heard in the present world
Yes! The world is beginning to listen to women and give them opportunity to air their views and speak up. We can see women occupying important seats of power now in politics and in several areas in the society.

Do you think violence against women are on the increase or decrease
In the last two years, we have recorded more cases of violence against women most especially r*pe, the number of rape cases is on the increase
With the Walk Against R*pe on the way in April, what are the activities to. expect
Our annual sensitising workshop for young girls of secondary school age, a platform we use in educating them on child s*xual abuse as well as the walk against r*pe campaign which comes up right after the workshop.
Do you think the government is sincere about fight against r*pe in Nigeria
Well so far, the government is trying its best to fight against r*pe particularly the Lagos State Government through its Ministry of women affairs. They fight for the victims and make sure the perpetrators don't go unpunished.
The new law against rapist, do you fear its enforcement which is always the case in Nigeria

We are excited the bill was presented by Mrs Abike Dabiri and approved by the House, but on enforcement and implementation, all I can say for now is that we are watching the government as events unfold.
What are the challenges in fighting r*pes since most victims don't come out to complain.
Stigmatisation; the fear of being stigmatised and blamed for what happened! We are fighting against that by senstising people on how they treat victims of r*pe.
Nollywoodgists.com
Click the link below to go to...
R*pe now attracts life imprisonment in Nigeria
'She's not on my level' -Stephanie Okereke's ex-hubby speaks
Oscar-Nominated Actress Tackles Shell Over Oil Spills
A New Car for an Amazing Fan: Busola Ayeni, gets new car on Ellen Degeneres Show [Video]
Chika Ike Flies Dad To India For Life Threatening Surgery