The Veteran 'Lanre Balogun Plays lead in "Shameful Deceit"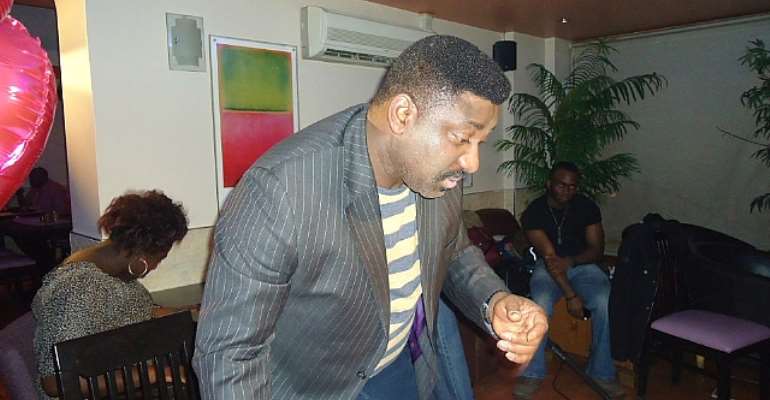 'Lanre Balogun, A Veteran Prolific'. Actor..Playwright 'Director and Media Consultant..He has 30 years experience in the media terrain..A graduate in Mathematics and Statistics from Yaba College of Technology, Lagos State. A trained Cinematographer and Film Maker at the Oliver Grant Film Institute, affiliated to the New York Institute of Technology in Ibadan. He started acting on stage with the University of Ibadan play group in the 80s. Experience spans many areas of entertainment, From Acting to Film and Television production, Radio and Print Journalism..to Media Marketing and Consultation.

'Lanre Baloguns played the lead male in "Shameful Deceit" his latest movie, A movie produced by Theodora Ibekwe and Directed by the world renowned Ruke Amata,cinematography by Nelson Spyk.