February 10, 2013
|
TV & Radio
Ron Kennoly; Tonto Dikeh; Mike Ezuruonye; Apostle Johnson Suleiman and the Ex-DG of NIMASA Mr. Omatseye bare their souls on "The Princess Halliday Show"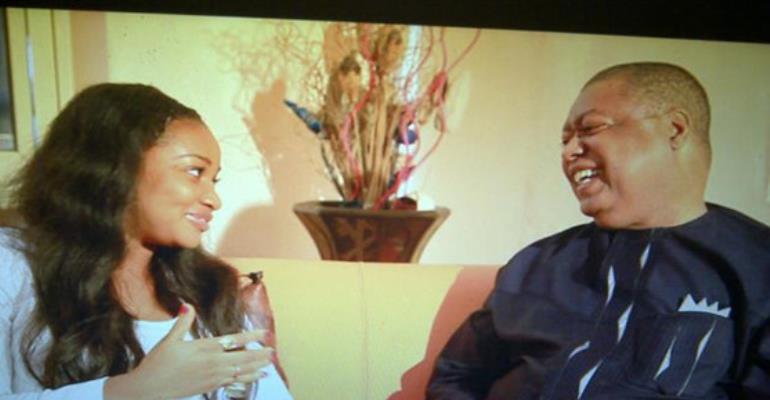 One of the most important television shows in the world is kicking off on DSTV this February. It is an Empower Africa Initiative show—"The Princess Halliday Show". This show showcases the stories of politicians, musical artistes, actors, actresses and other notable people who have done positively well beyond the odds they faced. The idea behind this show is to tell real stories of real people and real situations. Through these stories, a whole lot of people will get inspired by relating with the walk to stardom of the guests of this "Oprahlike" show.
Hosted by the amiable, articulate and probing Princess Halliday, 'The Princess Halliday Show' has had such people as renowned American gospel artiste Ron Kennoly, Apostle Johnson Suleiman(the General Overseer of Omega Power Ministries), the Ex-Director General of the Nigerian Maritime Administration and Safety Agency(NIMASA) Raymond Temisan Omatseye, Nollywood actors Tonto Dikeh and Mike Ezuruonye among others. These guests to the show bared their souls and told of their experiences while revealing important information about their lives.
Despite his worldwide popularity, Ron Kenolly did not always have it easy. As is evident from his revelation on the show, there were times when things did not really go well. One positive derivable from the Ron Kenolly interview is the fact that despite his travails, his wife stood by him. This is a great lesson to people the world over on the necessity for the woman to always be supportive.
The interview with the Ex-Director General of the Nigerian Maritime Administration and Safety Agency(NIMASA) Raymond Temisan Omatseye in addition to revealing his tenacity of purpose and his innovation also showcases the dangers of misinformation that trail public service. As revealed by him, the publicized news of his embezzlement of GBP300,000 was false and hinged on improper dissemination of information. This is one of the gains of 'The Princess Halliday Show': bringing out the truth and correcting misconception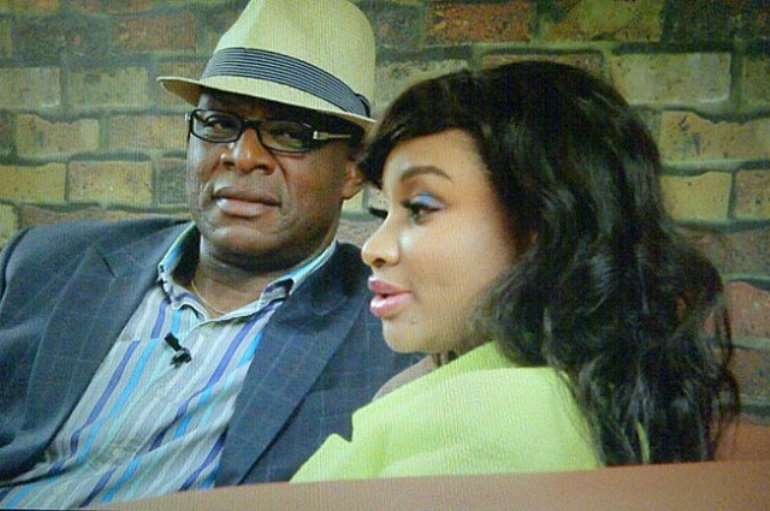 Mr. Raymond Temisan Omatseye on "A Night With Halliday"
Determined not to only focus on social and political issues, 'The Princess Halliday Show' explores the spiritual angle. In pursuance of this, Apostle Johnson Suleiman was hosted on the show. A passionate man of God, who is the spiritual father of so many Nigerian leaders such as the President of Nigeria, and the Governor of oil-rich Rivers State, Apostle Suleiman expresses on 'The Princess Halliday Show', his beginning as a man of God, his private family life while also throwing light on his important calling as a mentor for political leaders.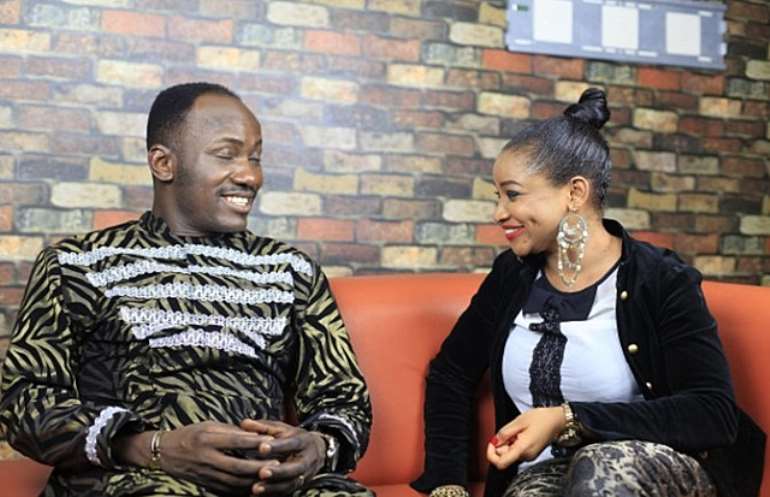 Apostle Johnson Suleiman recounts his experiences to the host Princess Halliday
A very controversial figure, Tonto Dikeh recently ventured into the music industry in a dramatic fashion, drawing both praises and criticisms from a lot of people. Yet she has continued to be relevant. At 'The Princess Halliday Show', Tonto opens up about her transition from a contestant in the first Movie Star reality show to an established actress. She also talks about her readiness for stage performances while also throwing light on her private life.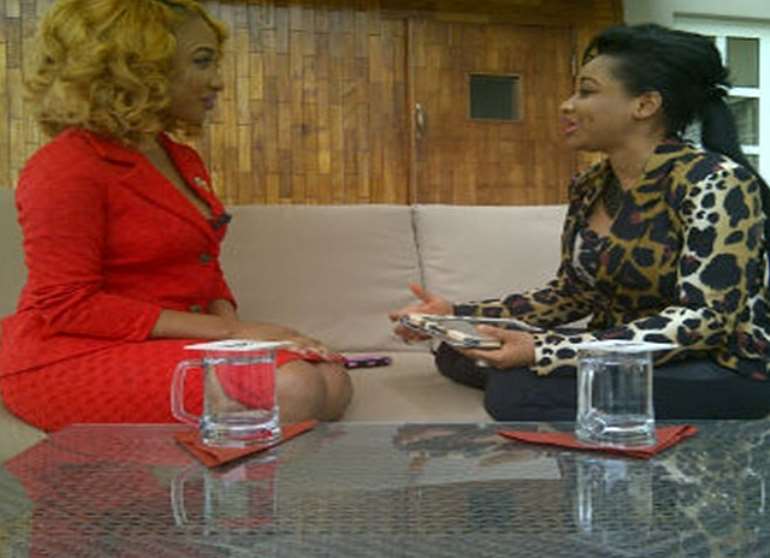 Tonto Dikeh with Princess Halliday
Yet it fell on Mike Ezuruonye to clarify as to the nature of his relationship with Tonto Dikeh, and Mercy Johnson. On 'The Princess Halliday Show' Mike Ezuruonye also takes us down memory lane to his very beginning and who his mentors in the movie industry are.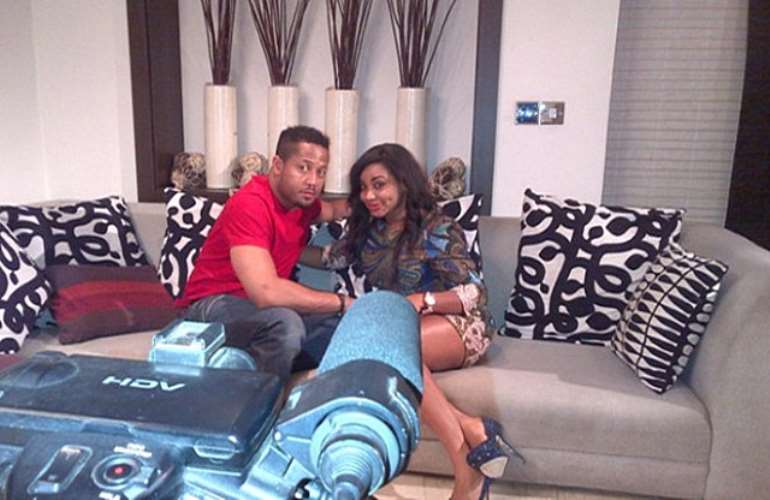 Tonto Dikeh with Princess Halliday
Scheduled to kick off air through Mnet,(and showing in over forty-eight African countries through Mnet's DSTV),BenTV, and Richmond TV 'The Princess Halliday Show' 'promises to be a very incisive, educative and entertaining programme for the world. Moreso, its aim of encouraging the people to persevere by recounting the true stories of real people is a plus for the world. It is a rare opportunity that we have been blessed with: an opportunity that will not only help in the re-orientation of the people, but will also help showcase the private lives of prominent people.