Monalisa Chinda Falls In Love Again….Secret Lover Exposed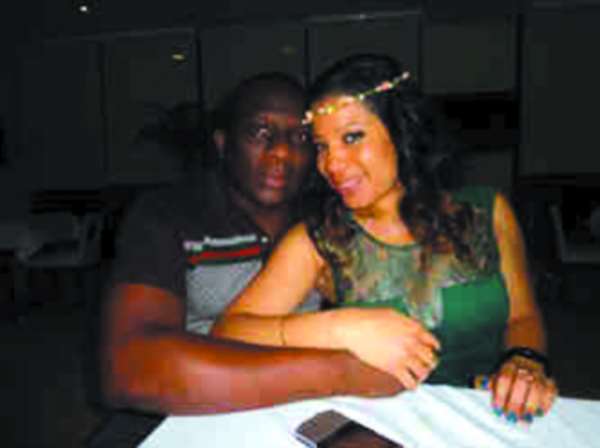 Nigeria's Nollywood actress, Monalisa Chinda seems to have opened her heart for love again after her celebrated marriage to Dejo Richards crashed.
The delectable woman, as we were informed, may be celebrating this Valentine season with her new lover.
The screen goddess, according to a very reliable insider, is currently enjoying a secret but sizzling romance with the new man in her life, the name of the man that has swept her off her feed is no other person than the controversial ladies' man, Lanre Nzeribe, the former Zaaga 8 nightclub. Chinda and Lanre, according to sources are currently rocking their world together just as Lanre did when she was dating another controversial actress, Stella Damasus.

Our source hinted that since their paths crossed, kind hearted and handsome Nzeribe, has been showering the Glo ambassador with so much love and attention.
"I've ran into them on several occasions, acting like Romeo and Juliet. In fact, he was very visible and played an active role at Lisa's birthday, late last year, somewhere on the Island. Lanre is madly in love with Monalisa and he is truly showing it with so much affection.
All of us are very happy for Lisa and even encouraged her to love again, after what Dejo did to her in their five years turbulent marriage. She was so scared of men after her bitter encounter with Dejo, but we solidly stood by her and encouraged her to love again and follow her heart. Can't you see she is glowing these days like a true ambassador of Glo," squealed an insider.
However, an exclusive picture of the lovebirds, which we were able to secure from another inside source, revealed much about how intimate Chinda and her new man are. In the picture, they were seen cuddling and hanging out in a very romantic manner inside an unidentified upscale restaurant, probably on the Island.

Meanwhile, Chinda, a Theatre Arts graduate of the University of Port Harcourt, had always made it clear that she would remarry at the appropriate time. But what nobody knows is if unassuming Nzeribe, an international businessman is the Mr. Right that will walk the ravishingly beautiful brunette down the altar anytime soon.
We would definitely keep you updated as the romance progresses.