CocoIce Debunks Illuminati Rumour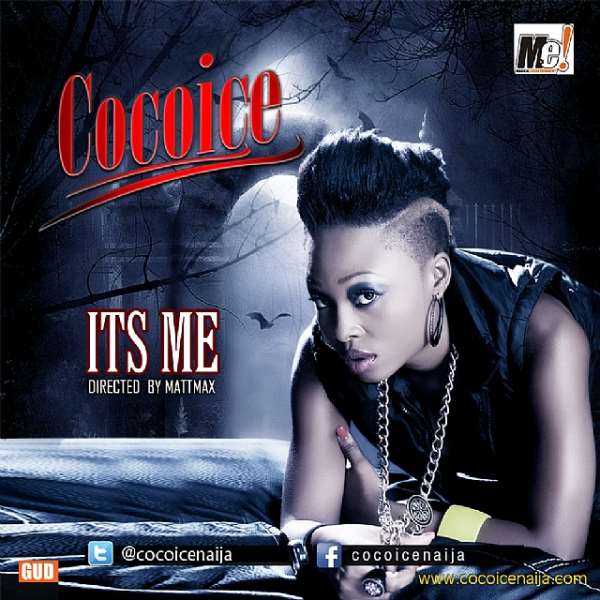 Nigeria's fast-rising Femcee, CocoIce who recently released the video to her second official single, "It's Me" is surely not in a happy mood. Rumours had been rife in the past days of her likely connection with the occult Illuminati group. Some people have been peddling rumours of them seeing some Illuminati signs flashed in the music video of "It's Me". When her management was contacted, they shove the rumours aside and claimed it was the hand work of those that are scared of her taking over the game.
"We were stunned to hear such cheap lies and derogatory rumours, but we are unperturbed because the video has been enjoying rave review and airplay due to its brilliance and high quality. CocoIce doesn't belong to the Illuminati as been peddled. She is a Christian who has a strong believe in God. The "It's Me" video is a result of hard work and creativity. It's purely artistic, so we advice those behind the rumours to stop their childish act. CocoIce is here to stay, and the earlier the better they accept that", explained Biodun Caston-Dada, MAGiKAL Entertainment boss.
"We implore everyone to check the video out. There's nothing in it to have warrant it been credited to Illuminati. It's purely an entertaining piece of art," he stated further.
CocoIce has been climbing higher since the release of the "It's Me" video and many music critics have given it a thumb-up, because it's something fresh and totally different from what's currently obtainable in the Nigerian music scene. The video is currently #18 on Nigezie Top 20 Charts and #8 on Soundcity Top 10 Charts.
CocoIce is currently on tour of Radio and TV Stations in Lagos and gearing up for many shows she's been billed to perform at this year.
The highly innovative music video was shot by Abiodun Mathew Aina popularly known as Mattmax using top-of-the-range RED One Mysterium X movie camera which is the latest among the range of the RED cameras.