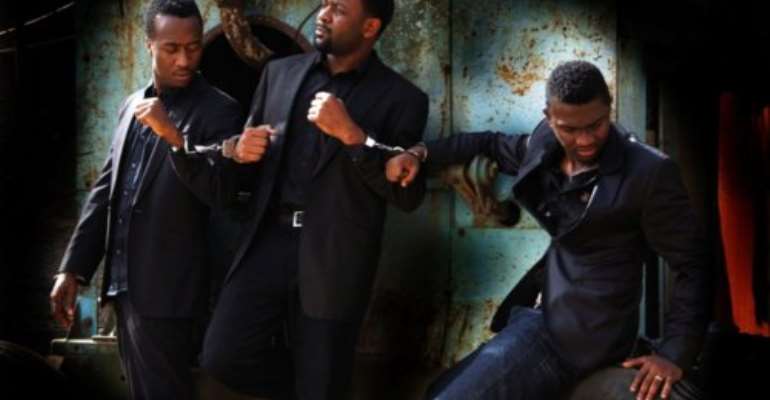 The once popular R&B group Styl Plus make up of Shifi Omoefe, Zeal Onyecheme and Tunde Akinsanmi have finally broken up to pursue solo careers.
Tunde has made his debut as a solo artiste with the single, 'In Your Eyes' and has changed his stage name to Native Boy. He has also established his own record label, B.A.T Records.
Styl Plus was one of the hit-makers in the Nigerian music scene in 2003 when they released two monster hits, Olufunmi and Runaway.
It was said that the move to go in different directions was first made by Zeal, who was frustrated by the group's inability to maintain the standard it created in 2003. He is expected to hit the airwaves with his solo effort next year.
"Zeal is already talking to a big Nigerian music star about the possibility of being signed to his label. He is frustrated like the other members, but he is the one who is making the move to start a solo career," a source said.
The group's 11-track debut album, 'Expressions' was released in February 2006, but only two cuts, 'Imagine That' and 'Iya Basira' were hits. Later, there were speculations that Styl Plus was on the verge of breaking up, but they debunked it in a follow up single, 'Four Years.'
Shifi, Tunde and Zeal first met at the Federal University of Technology, Akure, in the late 90s. There, they forged a friendship and a music group that would redefine the R&B music in Nigeria was formed. They were likened to America's Boys 2 Men.
But their slide began with their obstinate refusal to relocate to Lagos, the nerve-centre of entertainment. This would be compounded by a poor second album, 'Back and Better' which saw the ratings of the group drop dramatically.
Efforts to speak with members of the defunct Styl Plus proved abortive.