VIDEO PREMIERE: SNA-Z - Jo Dada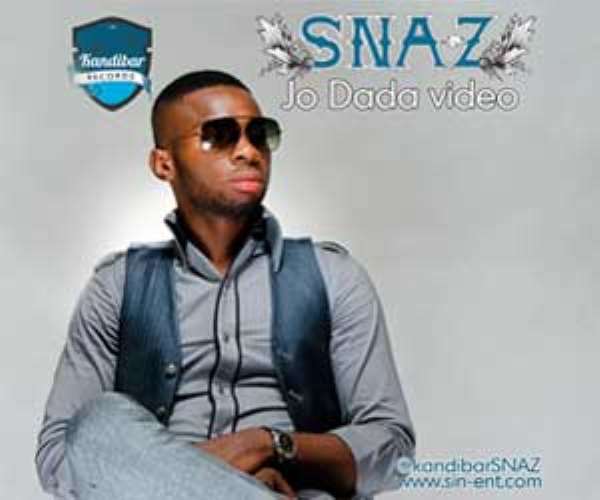 Here is the OFFICIAL VIDEO for the club banger single titled "Jo Dada" by SNA-Z. The song was produced by the 'sound maestro' Tee-Y Mix. It has gained massive play on radio in Nigeria and West Africa. The song is sure to make you Jo Dada and do the Azonto.
The high energy and colourful video, directed by A-Wizzle, was shot entirely in Lagos Nigeria and tells the story of a male-female dance group trying to out-dance each other.
Bio
SNA-Z a Nigerian rapper, singer and entertainment entrepreneur with strong, spontaneous delivery on the microphone was born in Lagos State and hails from Delta State, Nigeria.
As a result of his Dad's love for good music, SNA-Z grew up listening to legendary artists like Kenny Rogers, Billie Ocean, Marvin Gay, Barry White, Midnight Stars, Lionel Richie, Micheal Jackson, Bob Marley and our very own Fela Kuti.
He started writing R&B songs and poetry way back in Secondary School before delving into Rap music and was influenced by acts like Dre, Nas, Common, Canibus, Lauryn Hill, Donell Jones, D' Angelo, Maxwell, Joe, Luther Vandross, Brain Mcknight and a host of others.
Dumebi as he's popularly known, has worked with various acts in and outside the country and has also proven his versatility in the entertainment industry as a whole.
As the Founder/Vice President/COO of S.I.N. Entertainment & Kandibar Records, he's been outside the country for a while establishing footprints and building partnerships in other West African countries which is also part of the company's mission statement.