How we achieved magic make-up for actors in Nollywood [PICTURES]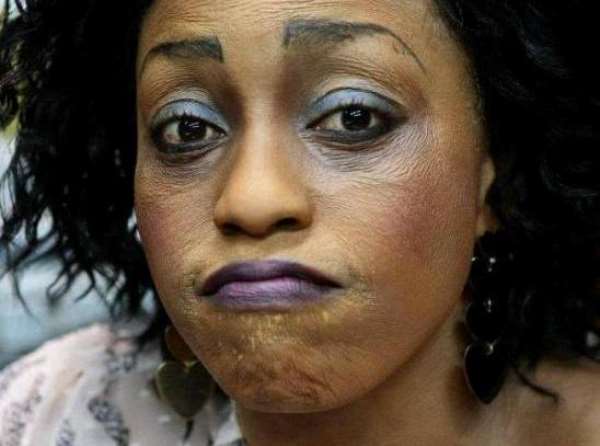 As soon as the press materials and pictures of the highly anticipated movie, 'The Meeting' was released , one of the talking points o f the movie was the ''special effect makeup'' of the stars especially that of Rita Dominic who played the role of Clara Ikemba who was made to look like a woman in her 50s.

Some of the unsuspecting fans even went as far as believing that Rita must have suddenly aged and her 50 year old look must have been the side effects of years of heavy makeup.

However, the makeup artiste behind the makeup, Jennifer Joe- Alegieuno has opened up on how she was able to achieve the spectacular feat. According to the South Africa trained artiste, "Turning a diva into Clara was really exciting because unlike most makeup artistes in Nigeria, who love all the beauty part of the job, I really love creating weird. I actually love creating effects that at first sight you say "eeewww". The process of aging Rita involved a lot; backaches, early wake up calls, and above all, a detailed understanding of the character which I related to my matron from secondary school".

Speaking on the challeng es, Jennifer said ''due to the humid a t – mosphere here in Nigeria, I had to deal with heat causing the skin to sweat and lifting the products used off her face. Also, I had to deal with the fact that special effect supplies are unavailable for purchase here so we were a bit limited and couldn't really do the buildup of character we really wanted".

Ugo Igbokwe of 'Make Me' who worked on the hair said he had to read the script for proper understanding in order to realise the goals of the producer. "Rita's character in the film, Clara, is a woman in her 50s; she is not well informed about fashion and style, but likes to dress very fashionably in her own way, thinking she is a high fashion woman in her early thirties. I worked on her look and those of others by reading the script and understanding the characters well before I got to work".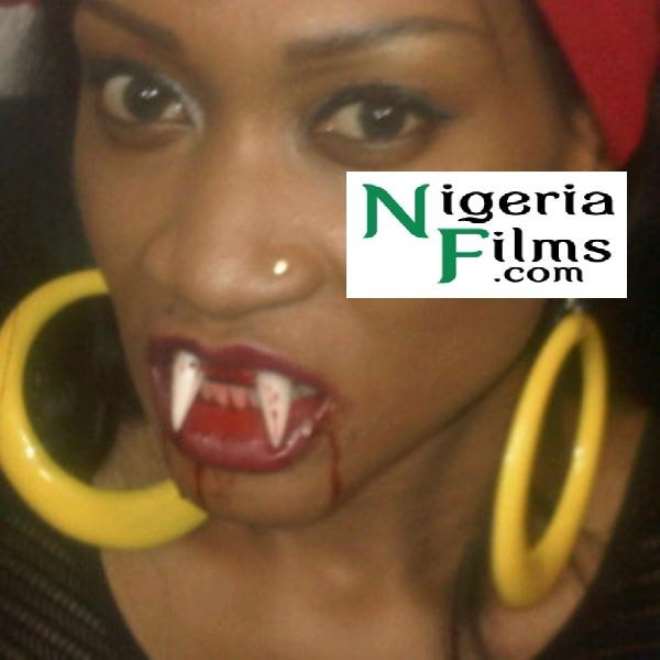 >
Click the link below to go to...
EXCLUSIVE: Nollywood Actress, Uche Iwuji Secretly Marries Oil & Gas/Marine Big Boy, Juwon Lawal [Pictures]
Marriage: There Is More To It Than Riches---Rita Nzelu
Toyin Aimakhu, Regina Chukwu In Alleged Stolen Money Mess With Spiritualist's Son **It's False, We Were Never Arrested--Toyin, Regina Cry Out
Ghanaian Actress, Yvonne Nelson Confesses: 'I will Marry Iyanya If He Proposes'
After Rumoured Marriage Crash With Hubby, Jennifer Eliogu Gives Reasons For Nollywood Marriages Break-Ups
Pictures From. Annie Macaulay's Birthday Party With 2Face
TB JOSHUA PREDICTED MY SUPER EAGLES GOAL – LAZIO'S OGENYI ONAZI
Jim Iyke Chills With Girlfriend In US While Hurricane Sandy Devastates Cities, Gets Excellence Award.jpg