Several Familiar African Films In The Cairo International Film Festival Lineup (November 27 to December 6)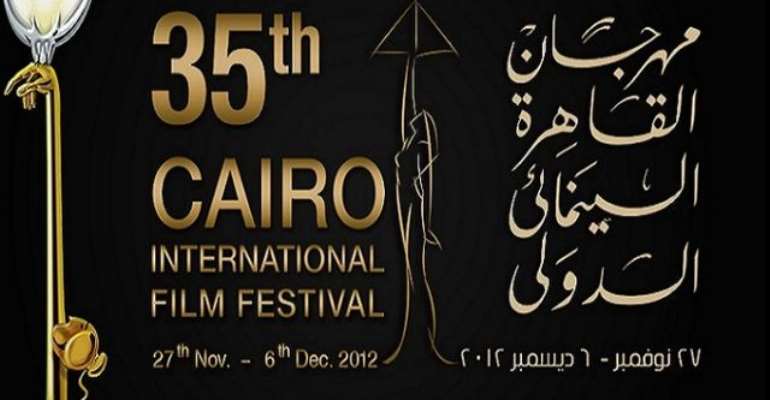 The 35th Cairo International Film Festival will take place from November 27 to December 6.

We will bring you coverage of this year's lineup, which includes several familiar African cinema titles you should recognize (Nairobi Half Life, Last Flight To Abuja, Relentless, Phone Swap and more), as well as panels and other symposiums.

In the meantime, here's a starter from the festival press release:

The 35th CIFF, which is scheduled to start on November 27th and end on December 6th, will have a high presence of African cinema by having nine participating films. These films are about different cases from the reality of African society. CIFF will also host a major symposium that carries the title African Day, held on November 29th from 11 am until 6 pm. It will deal with the role of African cinema as a mediator for political, social and cultural liberation. One of the major subjects it will handle is reshaping Africa's image. The opening speech will be conducted by Dr. Mohamed Saber Arab, Minister of Culture and it will be managed by the Ambassador Mona Omar, Assistant Foreign Minister for African Affairs.

First participating film is Nairobi Half Life, a Kenyan film directed by David Tosh Gitonga. It's about a young actor raised in one of Kenya's cities and dreams about going to Nairobi and achieving his dream of succeeding in the big city. During his attempt to reach his dream, he violates all of his parents and family's expectations and he decides to make it on his own.

The second is a Nigerian film called Phone Swap, directed by Kunle Afolayan. It revolves around a story about two people named Akin and Mary, who meet for the first time in an airport by bumping into each other and accidentally switching their identical mobile phones. They receive their destination messages on each other's phone, which creates a destination mix. They can't correct the mistake so they are forced to carry out each other's missions through the available data provided on the other's mobile. They are subjected to many complications and struggles to adapt, which is not easy.

The third film is Relentless directed by Andy Amadi Okoroafor. Its story is about the loneliness, love and self-discovery through Obi's story, a peace keeping soldier who falls in love with Blessing. On his return from one of his duties, he finds her between life and death as a result of the war. During the war, Obi created a small security company with one of his colleagues and meets a reputable politician who is running for elections. He also meets his partner who will enter his life, both go through danger and corruption, hoping for change.

The fourth is the Ugandan film The Kampala Story, directed by Donald Mugisha and Kasper Bisgaard. The film is a documentary drama about the 21st century's technology, that has a big influence on people's daily life, such as Abio, a 14 years old girl living with her mother on the money her father is sending from Kampala city. When her father stopped transferring money, she travels to Kampala to search for him.

The fifth film is Last Flight to Abuja, directed by Obi Emelonye. The film talks about a real life story that happened to a group of Nigerian travelers who took the last flight from Lagos to Abuja on a dark Friday in 2006. As a result for humanly mistakes and technical failure, the flight was exposed to a tragic end and no one survived except only one passenger.

The sixth is a Rwandan film called Grey Matter, directed by Kivu Ruhorahoza. Its story is about a man from Rwanda that starts making his first cinematic film about a young woman and her treatment with her abnormal brother. They lost their parents during the genocide in Rwanda.

The seventh is a Chadian film called A Screaming Man, directed by Mahamat-Saleh Haroun. The story is about a 55 year old man named Adam, a former swimming champion. After his retirement, he worked as swimming pool supervisor in one of the hotels. The hotel's owner changed to a Chinese woman, so Adam was forced to leave his job to his son Abdel. Meanwhile, his country was suffering from a strong civil war. Rebel force attack the government. The authorities demand that the citizens contribute in the war effort, voluntary money and adults to fight off the assiliants. Adam was subjected to constant harassment from the District Chief to contribute to the war effort, but he doesn't own anything in life except his son, so what he can do? The eighth was a South African film called Otelo Burning, directed by Sara Blecher. It's about a young man named Otelo, who went for the first time to the sea, and it's clear that he was made to surf. But the misery starts on the releasing day of Nilsson Mandela from prison. Otelo was compelled to choose between surfing and justice, so how could this happen? And what are the similar points between both choices? That beautiful film is expressing a period of political turmoil in South Africa.

The last participating film is Zanzibar Music Club, directed by Patrice Nezan and Philippe Gasnier. The film is a documentary drama about the music that expresses cultural mix for millions of years in Zanzibar. This music is expressing the people of the city's customs, traditions and daily lives, including their grief and happiness. Throughout the film, we find out more about that music and poetry and how they face the cultural, economic and touristic changes.
Click the link below to go to...
World Exclusive: K-Solo's Manager Recounts Singer's Bad Ordeal With Wife **How Wife's Frustration Forced Him Out Of Home **More Shocking Revelations [A MUST READ]
Bisi Ibidapo Obe Dino Malaye's Pregnancy Scandal Latest ...Lola Alao Is A Fool!
Aki, Pawpaw Visit Delta State Flood Victims On Governor's Invitation
Enebeli Elebuwa: Doctors Diagnose Brain Related Disease --Now In Stable Condition In Indian Hospital
I FEEL GREAT CELEBRATING 12 YEARS OF MARRIAGE-OMONI OBOLI
Unveiling 10 Hot New Nollywood Actresses...How They Are Taking Over
Jim Iyke Lands $1.5m Own Reality Show Deal, Storms New York With Girlfriend, Ketura For Lasio Fundraiser