Why BON Awards Will Not Die --Seun Oloketuyi Speaks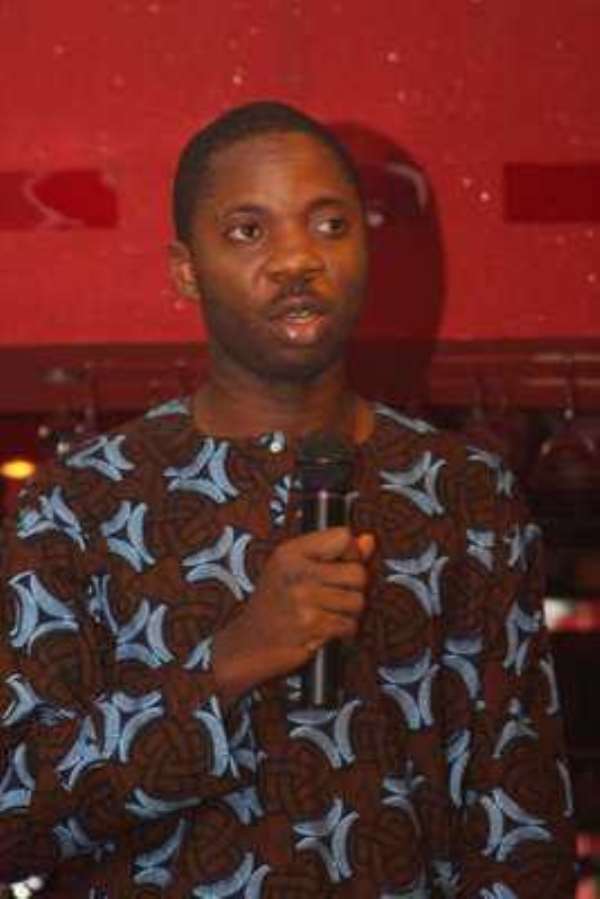 Best of Nollywood(BON) awards is in it's fourth year. The CEO of the awards Seun Oloketuyi visited Saturday Independent during the week. he spoke with Hazeez Balogun on what it takes to host an awards of such magnitude
The awards holds on Sunday, November 12, 2012 at the TBS Auditorium, Onikan, Lagos.
BON is in it's forth year, what has changed and what is new
In four years, we have learnt a lot. We learn form mistakes of last year and make things better this year. this year, we hope to make it a bigger event and more competitive. This is because things are getting better in Nollywood.
The films are better produced. If you look at the nominations list, you will see that there are five films with the highest number of nominations. They have about 10 nominations each. This shows that the competition is stiff.
In terms of the event itself, we are trying to put together a two and a half hour event which is well packaged and exciting to witness. We also have some interesting performances. Naeto C will be performing, Reminisce will also be there.
Our star performance will be from Tonto Dike who is yet to perform on any stage. Everyone knows that she is trying to do music, but no one has seen her on stage. BON this year will be where she performs first. To close the show, will be Sir Shina Peters. We wanted to keep that a secret, but its out of the bag already. Nonso Diobi and former Most beautiful girl in Nigeria, Sylvia Nduka will be the host.
There are so many awards recognising performances in Nollywood. What makes BON different?
BON is a vision, we have specific target. We do not just give out awards. Nominations are always based on performances in a particular movie in a particular year. we do not look at overall performances.
Sometimes, people will say "oh, that lady is a good actress and she is the reigning actress now." We do not look at that. Her performance in the movie that was submitted is not up to par, then we score her accordingly. She may perform better in another movie, but we judge what we see.
You find some actors who are average actors, but they excel in a particular movie and they get the award. That is what set us apart. We do not recognise based on overall performance, but in specific performance.
Some say it is a Seun Oloketuyi panel, and you decide who wins and who doesn't
We have two sets of jury. First our award is the most respected award. If it was based on one man's intuition, then we would have lost credibility.
When we began we had just 90 films submitted for screening. This year we have more than three times of that. We have over 300 movies submitted. The first set of jury removes movies that do not stand a chance and movies, that do not comply with the laid down rules. After that, the main jury now sites down and scrutinise the movies and choose the winners.
Does the viewers at home have any say in the decision making?
No. There are however some special categories that people at home are allowed to vote in their choice. Those categories are not based on technicalities. They are more trivia in nature. Like this year, we ask viewers to send us, their best kiss scene in a movie, best use of Nigerian food, and best upcoming actor. These are awards we can allow viewers to take part in the decision making.
There are many reasons we do not allow viewers to vote for the major awards. First of all, they might not have seen many of these movies. most of them are still at the cinemas and not on tape yet. Also, we find out that people vote for people they like and not for their performance in movies. so if a Genevieve acted in a movie and did well, and a young actress acted in another film and did better. Many will still vote for Genevieve just because they like her.
Many awards die off after they fail to get sponsors. BON is yet to get a major sponsor, yet the award keeps coming back year after year. What has kept BON alive.
Like I said earlier, there is a vision we have for the awards. There will be a time when people think Nollywood, they think BON. We have a website already that churns out news on happenings in the industry. By next year, we will commence BON Radio.
So, we want to be synonymous with Nollywood. We will keep doing what we do because we know that one day people will realise what we are doing to develop the industry. What keeps me fulfilled is that tense moment when winners are been announced, and the happiness and joy on the face of the winners. That is enough for us to keep doing what we are doing.
Right now, the economic situation of the country is tight.
Sponsorship does not come like before. Even the big awards that got all the sponsorship, where are they now? Everyone is managing whatever they get. Even the international awards that come to Nigeria, where are they today? The economy is not really doing good at the moment. When the economy improves, sponsorship will come back, and I assure you that it is those who remain consistence that will benefit.
Is sponsorship the only challenge, or there are others?
Sponsorship is number one. The other challenge is that some people in the industry do not really understand how awards are run. Some believe that because they are my friend, they deserve to get a nomination or even an award. When the awards is near, I usually have a lot of friends, but when it is over I have a lot of enemies. When the nominations are out, they come close to me, when they don't get an award, I become their enemy.
Since the award started, I have lost a lot of friends in the industry. There is a close friend of mine who submitted five movies this year alone, and she ended up not winning anything. She did not talk to me for months. But later she understood. So it is a big challenge for me keeping personal relationships and also creating a credible award.
Click the link below to go to...
Omotola Causes Major Uproar In London Flaunting Priceless 'Asset'
QUOTE OF THE DAY: I have someone in my life that I love…that I love to death, I love him, I love him: TONTO DIKEH
IM NOT A SNOB- OSITA IHEME (PAWPAW) REACTS
Banky W,Wizkid may part ways-Global News
Cossy Orjiakor, Laide Bakare, Others Shine At Celebrity Birthday Party [PICTURES]
21-Year-Old UNIPORT Student Develops Multiple Manhoods After Intimate-Rump With Gay Lover In Lagos [Viewers Discretion Advised]
Wizkid Splashes N12m On BMW X6 Car
COSON Boss, Tony Okoroji Snobs MCSN Boss, Mayo Ayilaran At Public Function