Cruelty: Nkem Owoh Tussles Widow Over Land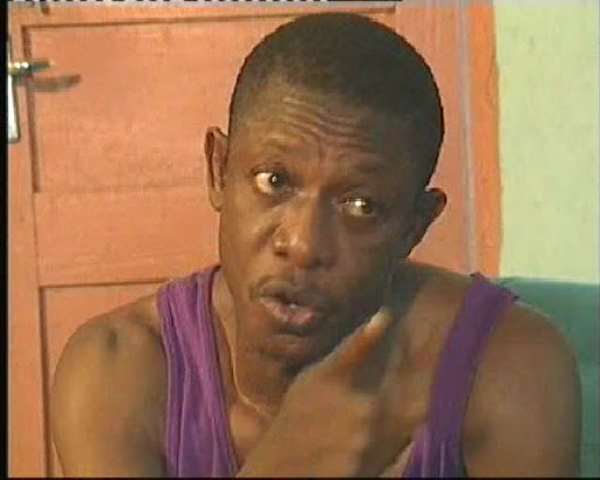 This is not about camera ready, action thing, what you all see in Nollywood films has become reality, the actor, Nkem Nwoh, according to report coming from a widow, whose land the actor was alleged to have fraudulently acquired, if the petition before Enugu State Commissioner of Police is anything to go by.
On September 30, according to the report, Osuofia who bought a disputed land, went to that portion of land with thugs, where a widow had built a house, demolished the entire building.
The land, meanwhile belongs to this widow, who had secured it with the husband before the man passed on. Somehow, Osuofia got the title documents from God knows where and when it became clear he wrongfully bought the land, he tried to beg the widow, Mrs Gloria Ayogu, to sell but the woman blatantly refused.
When it was evident that the woman didn't bug, Nkem, we had, persuaded and later started threatening a widow.
But the woman insisted she was not selling because that was the only thing her husband, Late Ben Ayogu, left for her three young children, the oldest was just five years when their father died.
Osuofia, we gathered, resorted using force, he was said to have mobilised thugs to demolish this house on September 30.
"I call on men of goodwill to join in condemning this dastardly act of this man. He had been bribing his way around police circles but a petition is currently before the Enugu State Commissioner of Police on this matter," said the widow.
Click the link below to go to...
Nollywood Expectant Mums Ronke Oshodi, Lola Margaret, Bisi Ibidapo, Mercy Johnson Expect Babies Next Year
Dino Melaye In Pregnancy Paternity Mess With Bisi Ibidapo Obe**Allegedly Told Bisi To Abort Pregnancy, Dumps Her For Another Actress
CELEBRITY QUOTE: If they like they should call it bleaching or washing----Rukky Sanda
Actress vents anger against bank after security door fails her thrice
Sexy Budding Actress, Belinda Effiah Excited Over Success Made So Far
I'm Still A Virgin Even After Sexual Harassment From Nollywood Producers--Actress, Annabella Zwyndila Reveals
STUNNING! GHANA WOMEN ARE THE WORLD'S 'MOST UNFAITHFUL' – SURVEY REVEALS
Davido Influence May D Break Up With Sqaure Records