O' Media Productions Launches $10,000 Film Competition for Nigerian Filmmakers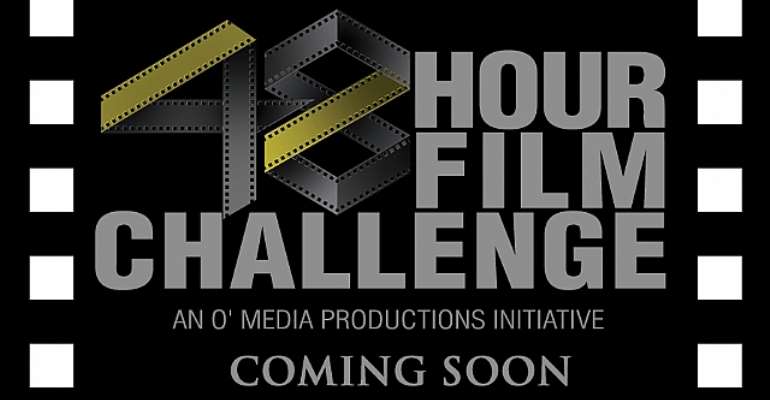 For the non-established filmmaker getting recognition, sponsorship and screening is usually a daunting and expensive prospect, more so in a developing country like Nigeria. The 48-hour Naija Film Challenge launching this October (www.naijafilmchallenge.com) aims to provide a platform for talented new and non-established Nigerian filmmakers to showcase their skills.
The company behind the 48NFC is O' Media Productions whose operations include motion picture and television content production and distribution. O' Media Productions is a subsidiary of O' Media Network Limited.
The challenge is set to launch at 12 noon on Friday 26thand will be the ultimate test of filmmaking skills and creativity. Contestants will be tasked with the challenge of writing, shooting, scoring and editing a 3 -5 minutes short film - all in just 48 hours. For their troubles the producers of the winning film will be awarded $10,000 and have their filmed screened in selected cinemas and on selected TV channels across the nation.
Submitted films will be judged by a team of expert judges who are themselves established and influential filmmakers in the Nigerian film Industry.
Ola Omotoso, the CEO of O' Media Productions and Leeds Metropolitan University graduate (BA (Hons.) Film & Moving Images (1st Class) says 'There are many talented filmmakers in Nigeria who are finding it very difficult to get the recognition they deserve; our aim with the 48NFC is to showcase the very best of filmmaking talent our country has to offer and hopefully in the process help launch their careers'
To find out more about the 48NFC please visit the official website www.naijafilmchallenge.com or contact Ola Omotoso on 080 6927 9476, 081 8478 4946 or via email [email protected]