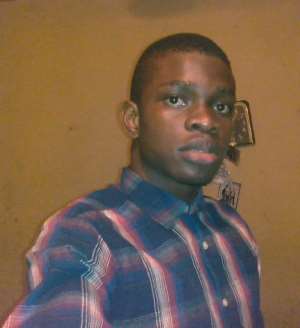 Ibekwe Chinedum Eze
Ibekwe Chinedum Eze, aka ICE KID is a 18year old young boy from Ezeogba ,Emekuku in Owerri North local government area Imo State, Grandson of the late Gilbert ibekwe,He is chocolate in complexion and average in height. He is the fourth son in the family of late Alex Ibekwe and his mum's favourite.
Ice kid as he is fondly called by his Superstar cousin Theodora Ibekwe the new face in Nollywood movies went to St John's Nursery/primary school Aba were he took his first school leaving certificate in 2004 and came out with a very good result that led him to secondary school...then in his secondary school he attended Emmanuel's international academy were he took his JSSCE exam...He was one of the most brilliant boys in his class, Teachers in his school say he was very quiet, lovely, intelligent and interesting also he left Emmanuel's international Academy to Graceland college where he took his SSCE examination and his result was excellent. He is about entering the university he has written the school's exam and he is awaiting his result. He loves music and dancing.
Firstly, he started dancing when he was 14years and in JSS3. Thereafter, Ice kid and his dancing group went for shows and his little brother was also amongst them, they did very well in any show they performed but his mum didn't love the idea and she stopped them from going. Ice kid left his group because his mum stopped him and the group divided, but because they weren't complete
he stopped dancing in 2010 and went into music, then he joined a group named GIMS SQUAD ,but before then he wrote a song when he was 15 years but because he had no money to record his first single he left it and when he heard of this new group he decided to join them, after all their plans and a few recordings they did together, they became jealous of Ice kid because the song they did was shared to people and everyone loved his rap and that of another rapper in their group, so the leader who was the founder became jealous and envious of Ice kid and then the leader went behind him to produce the groups music video, When he found out he left the group,but now everyone is enjoying his music and several upcoming musicians from different universities invite him to feature in their video . He has seven songs of his own and many collaborations. His stage name is DON ICE but now renamed Ice kid by his Favourite cousin.