I Am Not Stranded In Nigeria--Yomi Peters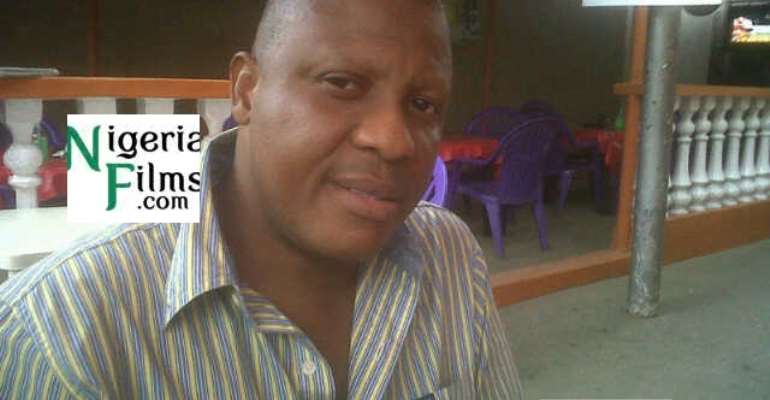 Few weeks ago, a Lagos soft-sell published a story that Yomi Peters, younger of Juju maestro, Shina Peters, was stranded in Nigeria after his return to Nigeria few months back.
However, a source told Nollywoodgists.com that Yomi Peters, who is also a Juju guru, is not stranded in Nigeria as reported.
The source told Nollywoodgists.com that the story may have been the handiwork of some mischief makers, who are bent on tarnishing the  image of the successful Juju star. The source also said that Yomi Peters has done phenomenally well for himself in the United State of American where his family resides.
Asked if Yomi Peters would take up the matter, the source told us that Yomi has decided to leave the matter to God.
Yomi Peters was quoted by our source to have said, "how can I be stranded in Nigeria, my father land? If I want to travel out of the country, should I be telling every one that I am leaving the country, which is very personal to me and my family?
"Though I have been in Nigeria for some months now, but it is with the sole aim of repackaging my Juju music in Nigeria for my teeming fans, who have been yearning for more over the years. Also, I am here to contribute my own quota to the Juju music sector in Nigeria, which has declined.
"I can tell you authoritatively that for this period of time of my stay in Nigeria, I have been out of the country for quite numbers of times, without telling anybody."
Some sources told Nollywoodgists.com that the two brothers, Yomi and Shina Peters are not in good terms. The cause of the 'supposed' feud is unclear.
Click the link below to go to...
EXCLUSIVE: "Charly Boy Confessed Having A Gay Personality Called Linda"--Ed Jatto (Audio Included)
SCANDAL!!! Actor, Soji 'Omo Banke' Taiwo Abandons Wife, Children**Weds Canadian Mother Of 2 (Wedding Pics)
HOT NOLLYWOOD ACTRESSES (YORUBA) BIG BOYS ARE DYING TO DATE
Former Gov.'S Daughter, Kemi Omololu-Olunloyo Deported From Canada
SHOCKER!!! Rev. Chris Okotie's Love Child Expose? Woman Claims 3 Abortions For Him
Pastor Kris Respects Stephanie's Opinion