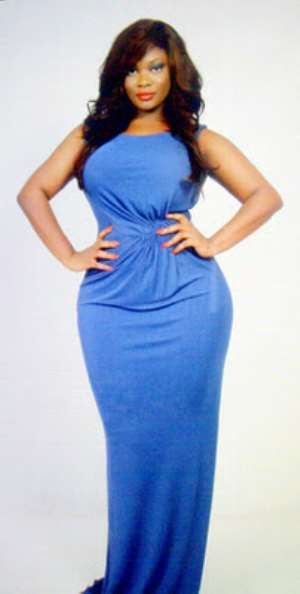 It is unclear if popular Beat FM's On Air Personality (OAP), Tolu 'Toolz' Oniru is now engaged. On Saturday, June 30, 2012, the curvy WeDeyVex Records executive tweeted about wedding engagement.
"A beautiful day to get engaged" was what the UK returnee tweeted yesterday. Already, this has left some of her fans confused about her tweet.
Some have wondered if the tweet was like Susan Peters' 'June Fool' tweet about D'Banj proposing to Genevieve in the presence of Kanye West and Kim Kardeshian some days ago.
However, in an interview published by Punch Newspaper today, July 1, Toolz was reported to have said that getting a Mr Right was her priority and not marriage.
In her words as published by Punch, "rather than focus purely on marriage, what is on top of my list is the right person. I am quite finicky, and I am a romantic.
"Marriage is very important but it's until I find the right person and the right person finds me."

Though this interview may have been conducted some days ago before her tweet and the day it was published, but one question is, has Toolz now found the right man or it was just a 'June Fool'?
We can't wait to see the lucky man to have the 'hips don't lie' and sexy looking radio presenter.
Toolz.jpg