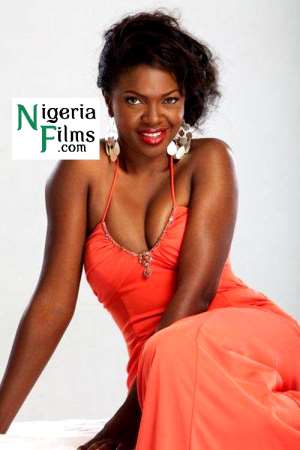 Omoni Oboli leads the pack in Nollywood in excellent public relations.
Omoni Oboli has been rated the Nollywood actress with the best public relations and from informed knowledge, her husband Nnamdi is the secret behind her superb public relations and they have been married for 12 years and still waxing stronger as the most solid celebrity couple in Nollywood. She has also acknowledged the exemplary role of her husband in her successful professional life.
Public relations are not well appreciated in Nigeria, because many Nigerians do not appreciate the importance, relevance and significance of public relations in both private and public sectors.
That is why Nigeria has a very terrible image in the global village, and Nigerians are being labeled as fraudsters and drug peddlers in the international community when only very few Nigerians are engaged in these crimes, because of our bad public relations. And unfortunately, the appropriate public officials in government and corporate affairs managers in private companies have not performed up to the expectations of the best practices of public relations.
Nigerian corporate Affairs managers don't even know how to reply important emails or letters and their companies end up with bad public relations as can be seen in the common misunderstandings between them and their respective customers/clients in their host communities.
Most of these corporate affairs managers or public relations officers forget that they are the public image of their companies. Many of them even lack basic company manners when compared to their foreign counterparts or peers.
Therefore, it is really imperative to emphasize the urgency of this matter in our private and public lives and in particular where public relations would be of immense benefit to Nigeria and Nigerians locally and internationally such as in Nollywood the most popular Nigerian brand in the world which is seen as the mirror of Nigeria and Nigerians in the global village.
Click the link below to go to...
Omotola's Hubby, Capt. Ekeinde: A Lesson For Ini Edo's Hubby, Philip
Wedding Controversies: Uche Jombo Flaunts Wedding Ring To Shame Critics?
PHOTOS: Mocheddah, Ice Prince, Uti, Others Sparks Up 'MTV Meets With MTN'
Igbo Man Kills His Wife In Ghana
Man To Death For Stealing N1,705
Journalist Marries Blind Lover
Veteran Actress, Chinwe Owoh Slaps Upcoming Actress For Talking
BREAKING: 'The Village Headmaster' Producer, Amb. Segun Olusola Is Dead
Omoni Oboli and Husband.jpg