Man To Death For Stealing N1,705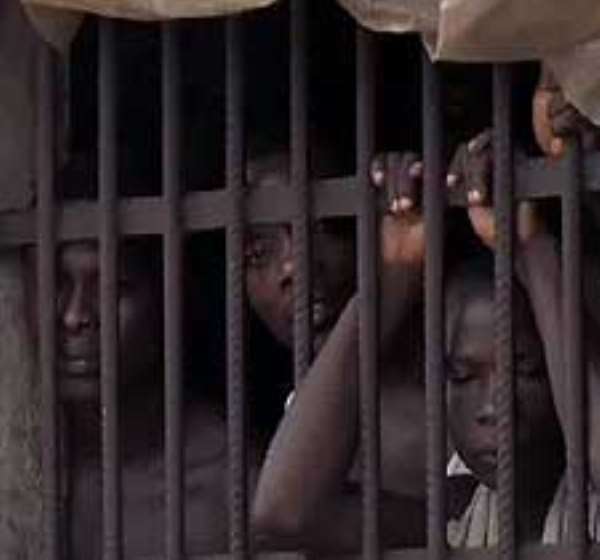 Man To Death For Stealing N1,705
‪
This is actually not one of the home video synopsis but true story of a young man who is being sentenced to death by hanging.
Obviously, the presiding judge is not abreast of the goings in the country to have passed such a judgement over a mere N1,705. Starting from the top, former gov. Of Bayelsa, Alamiseigha onced accused of stealing state noney running into several millions of dollars, he dudnt spend more than a week in prison. Also was a case or Gbenga Daniel, Dimeji Bankole etc who have stolen public money massively, they are walking as free men.
A Jos High Court on Thursday, 21 June 2012, sentenced Obinah John, 26-year-old man to death by hanging for stealing the sum of One Thousand, Seven Hundred and Five Naira ( N1,705) cash from one Dorothy Olaniyi.
We gathered that Obinah, now on death row, was also accused of stealing two rolls of peak milk sachets, valued at N400 from the same Dorothy.
The prosecution counsel, Mr G.D. Fiwonyon, who is the deputy director, Public Prosecution in Plateau State had told the court that Obinah, in company with an accomplice identified as John, now at large, robbed the Dorothy on November 18, 2005 in her shop at Gada Biu, Jos, at gunpoint.
The Public Prosecutor told the judge point-blank that since Obinah used a gun to rob Olaniyi, he had committed a criminal offence punishable with death by hanging.
www.nollywoodgists.com gathered that Obinah's counsel, Mr. Tobechukwu Kekemeke tried all he could to convince the judge otherwise, but his pleas fell on deaf ears. He was said to have accused the police of "not telling the truth about the gun" said to have been used by Obinah.
Mr. Kekemeke pointed out that the police presented three statements, with only the last indicating a confession by the accused that he used a gun against the victim. He further argued that the prosecution had failed to prove to the court that the accused actually used a gun to commit the act.
But in a 60-page judgment, Justice Yargata Nimpa said the evidence before her showed that the accused, Obinah, committed the offence and thus sentenced him to death by hanging.