Movie Producer Daniel Ademinokan Responds To Engagement News Trailing Him And Actress Stella Damasus.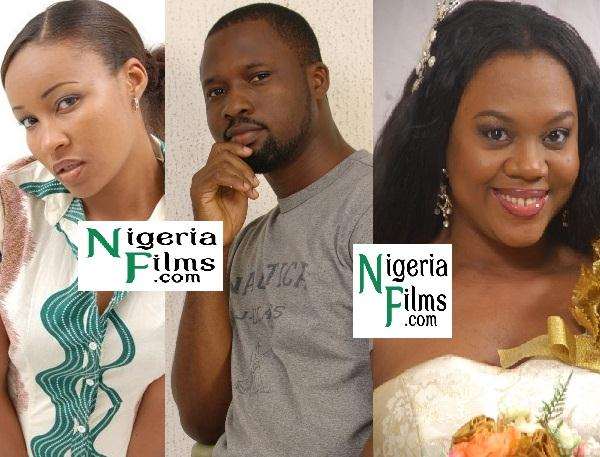 +DIVORCE FROM ACTRESS DORIS SIMEON PULLS THROUGH.

Good looking movie producer Daniel Ademinokan(who moved from being an ordinary movie producer in lagos to one of the richest single men in abuja with properties running into hundreds of million of naira) is having it hot at the moment with the gossip medium agog with the story that he is about to wed actress stella damasus

The movie producer who is officially divorced from Actress Doris Simeon since Febuary 2012 was upset when we called him in New york(Where he was premiering his movie) to ask a few questions.
Daniel also categorically denied that Actress Stella Damasus was the reason his marriage failed.he said''between Doris and I we know what went wrong,thats all i can say''

So we asked him some questions.

Let me go straight to the point. There are repoerts that you are engaged to be married to actress Stella Damasus. What's the story?

....I don't know why people will not leave me alone. What's up with this sudden new found interest in Daniel Ademinokan's life. 1st it was Tontoh Dike, then I heard I was dating Mercy Aigbe,.now I'm not just dating Stella but engaged to be married to her? Na wa o
Stella and I work together and have the same production company. We Work together and If they cannot respect the fact that we are just working then its a shame.
So there's no truth in the rumour?you both are not lovers?
...There's nothing like that at all. The thought has never crossed my head.I work so freaking hard burning sweat to keep my head and family in one piece. Only for people to just sit and be making up stories.
This is for the records stella and I are not lovers, we are not engaged and we only have a business working relationship please.

So people he has cleared the air.let this interview be the evidence against them if tomorow they indeed get married,abi? Lets free him for now to go about his business.
Click the link below to go to...
Sexy Actress, Genevieve Nnaji Officially Unveiled Range Rover Ambassador
My Wife Didn't Go To Club--Ini Edo's Husband Reacts
Why Actor, Enebeli Enebuwa Is Sick Again**He Broke The Rules--Pastor Sign Fireman
Sex For N5MILLION:Actress Tonto Dikeh Responds
I am not desperate to marry.I believe that God's time is the best
[PICTURES] Nigerian Singer Justina Survives Car Accident In Germany
I do not regret shutting down Indulge Spa – Modupe Ozolua
Stroke-Popular Nigerian Musician Deported From UK Over Fraud