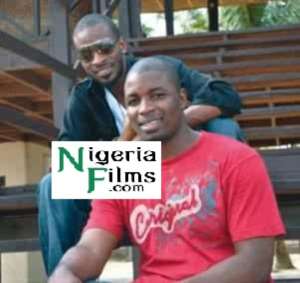 This must be the best of time and joy to Dehinde Fajana; former manager of Alapomeji Records boss, 9ice, as he has been slapped with a juicy deal. Dehinde, who was sacked by his former boss, 9ice few months ago has now been signed by Eldee to become Trybe Records artistes manager.
This deal was announced yesterday on twitter by Eldee. He tweeted, "please give a warm shout out and special welcome to Dehinde Fajana, new Trybe Records A&R executive."
The deal, as we gathered, would make Dehinde get an official apartment in Lekki with an official car also. Eldee recently moved into a Lekki duplex but Dehinde would be getting a different one.
Dehinde was initially known with Lord of Ajasa while Ajasa was a popular artiste. He reportedly dumped Lord of Ajasa to pitch tent with 9ice when 9ice burst into limelight. After seven years being with 9ice as his manager, he was reportedly sacked earlier this year over some sketchy issues. He is graduate of English Language. He also graduated from Moshood Abiola Universiy, Akoka, Lagos.
Click the link below to go to...
PICTURE: K-Solo Physically Assaults Wife
SCANDAL:I Lost My Pregnancy Because K-Solo Beats Me**He Is An Internet Fraudster--Wife
K-Solo Marriage Breaks**Moves Out Of Matrimonial Home
EXCLUSIVE: K-Solo Opens Up On Assault, Thievery Allegations By Wife, Kikelomo