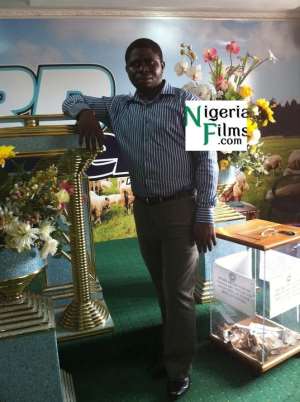 A middle age man identified as Ayodeji Balogun has committed suicide on Tuesday, June 5, 2012.
AY, as he is reportedly called by friends and family members, was found dead on Tuesday morning after he hanged himself on a mango tree in Ipaja, a suburb of Lagos. He earlier dropped a suicide message on a social networking site, Facebook on Monday evening.
According to his Facebook update on Monday at about 6:13pm, "what they said about me is nt true in school but God know better thanks we see at the END i luv u all."
An hour later (7:33pm), he updated, "Maureen eze." His last Facebook update before his death was "way me", which we felt may have been wrongly written but intended to be why me?. This was based on his suicide update on Facebook earlier.
Already, his friends have condemned his action. Those who knew him wondered why Ayo would have taken his life.
According to one of them, "Pls someone wake me from this dream... What could u av done? What crime? What happened to u? Who says there's no hope? Has God condemned u? Ur departure is a mystery indeed. AY RIP... My people! Give ur live to CHRIST as d end is near.".
From what Nigeriafilms.com gathered, Ayo may have been a man who encourages his pals when they were facing some challengees. This update by one of his Facebook friends attested to this.
Advertisement
"With the way u encourage pple, wen dey re down, Y can't u encourage urself irrespective of ur situation, u once told M̶̲̅ε̲̣̣̣̥ dt David encourage himself in the Lord, Ayo why do u ve to do dis. Am finding it hard to believe."
Ayo was a student of National Open University of Nigeria (NOUN).