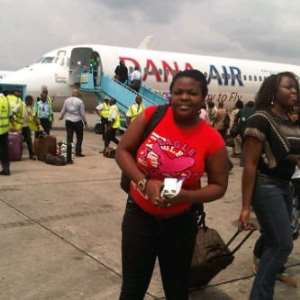 Sunday, June 3 would for a long time remain in the memory of Nigerians especially victims of Flight 9J 992 which crashed in Lagos. The flight was Lagos bound from Abuja.
For Vivien Effiong Atangakak, a crew member on the plane, was due to get married on July 28, 2012 but the dream of becoming a wife and a mother ended abruptly.
Maimuna Ayene was on board with her husband, kids and mother but they all died in the air disaster. The other painful aspect of their death is that her kids were visiting Nigeria for the first time.
Echendu Ibe and Jennifer Ibe Mother and daughter were to board a flight in Lagos to India for medical checkup. The young girl had a heart problem. These are just some cases of victims from the crash.
Here are some pictures of the victims of the ill-fated flight.
May their souls rest in perfect peace.
Picture credits: The kushchronicles.
Mutihir Isttifaanus.jpg
Nadine Chidiac.jpg
Alvana Ojukwu - was supposed to be off to Oxford in September
.jpg
Olumide Coker.jpg
Pastor Akin - of House on The Rock.jpg
Prof. Onwuliri, former Vice Chancellor of FUTO.jpg
A crew member.jpg
Uche Ulasi - a crew member.
She was to go on leave in two weeks.jpg
Wale Eribake.jpg
Oluchi Onyenyiri & her two kids were also on the plane..jpg
Crew member, Vivien Effiong Atangakak was due
to get married on 28th of July. .jpg
Lt Colonel Chumbo Ochigbo .jpg
Her name was not mentioned by the person who posted her picture
but she was referred to as a sister of the poster.
Taken before she boarded the flight.jpg
Adamu Bamaiyi.jpg
Adeleke Oluwadamilare - a 400 level student of
Bowen University, Iwo..jpg
Amaka Awani.jpg
Amina Bugaje.jpg
Ayoola Somolu.jpg
Crew members.jpg
Dunni Doherty.jpg
Echendu Ibe and Jennifer Ibe Mother & daughter) who were
to board a flight in Lagos to India for medical checkup.
The young girl had a heart problem..jpg
Ehime Aihkomu - Augustus Aihkomu's son.jpg
niebong Asuquo.jpg
Jones Ifekawa.jpg
Kayode Okikiolu - An Alumni of my beloved high school - CHS Aiyetoro.jpg
Kola Ayoola, A branch Manager at Sterling Bank Plc. Lagos.jpg
Kunbi Adebiyi.jpg
Levi Ajuonoma - NNPC spokesman & Ace Broadcaster.jpg
Pilot of the Dana plane.jpg
Uche Ulasi.jpg
Kenneth Mario.jpg
Relatives of the victims of Dana Plane crash.jpg
Relatives of the victims of Dana Plane crash.jpg
Relatives of the victims of Dana Plane crash.jpg
Relatives of the victims of Dana Plane crash.jpg
Relatives of the victims of Dana Plane crash.jpg
Relatives of the victims of Dana Plane crash.jpg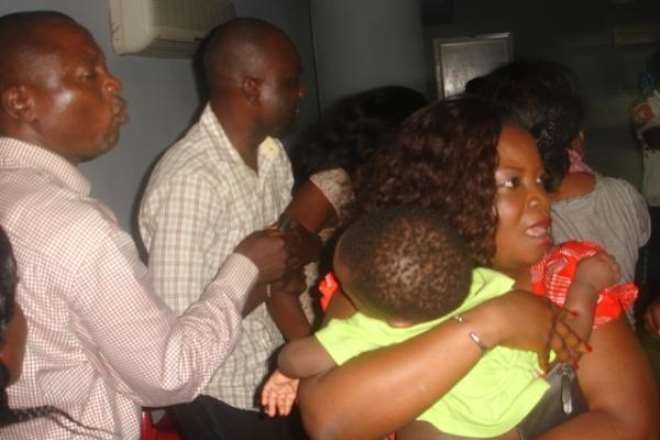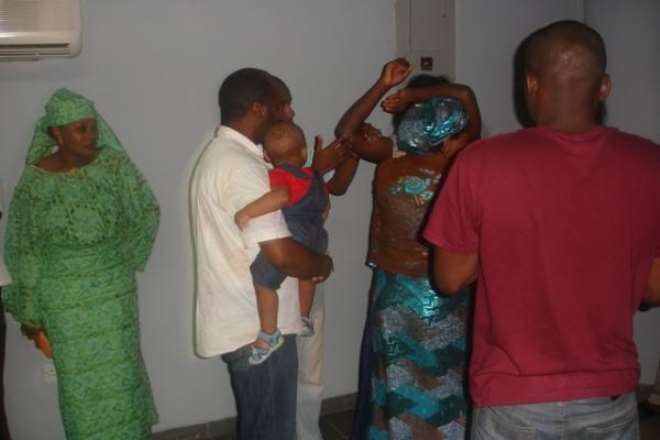 Ayodele Cole and Wife, Ngozi. They left behind these 3 young kids.jpg