How Singer, Inyanya Survived Sunday's Lagos Plane Crash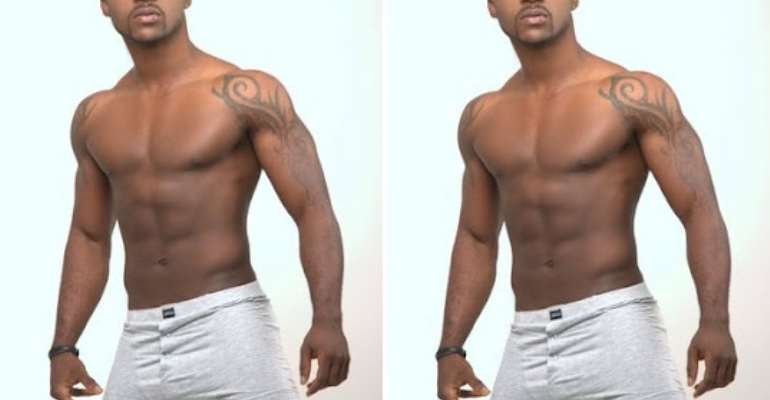 Singer and first Project Fame West Africa winner, Iyanya Mbuk has every reason to give thanks to God for sparing his life till now.
This is because the Calabar-born artiste would have been dead by now. On Sunday, June 3, the nation was thrown into the dark when a 153 passenger plane crashed in Lagos. The air crash caused some houses to be burnt as a result of the air disaster.
According to a tweet by Iyanya minutes after the ugly incident, the Kukere crooner told the world how he missed the Abuja to Lagos bound flight by being disobedient to his manager.
He tweeted, " I don't think I had an authentic reason to stay back in Abuja. I just came up with an excuse that I want to go to the studio in Abuja.
"When it's not your time, It is not yours. it took me 30mins to convince my manager that we should stay back in Abuja. God is great! We are alive. "
Following the Sunday plane crash, the President, Goodluck Ebele Jonathan has declared a 3-day morning. The crash happened just hours after a suicide bomber attacked a church in the Northern part of the country.
>
Click the link below to go to...
Cloud of doubt over Uche Jombo's marital status
ANITA HOGAN SPEAKS ABOUT HER N*DE PICTURES SCANDAL
Female Banker Arraigned For Stealing N125 Million
AUDIO: Prelate Akinola's Corruption Sermon That Scared President Jonathan
BREAKING: MAU Students In Heavy Protest Of UNILAG Name Change
Unbelievable!! Jonathan Refuses To Say AMEN To Prayer Against Corrupt Leaders
Shocker! Wife Denies Husband S*x For 10 years, Sleeps With Ex-Boyfriend
PICTURES: Mama G's Son, Nduka Weds Heartthrob, Mary Ozoanni In Style