Armed Men Kidnap A Reverend Father In Akwa Ibom State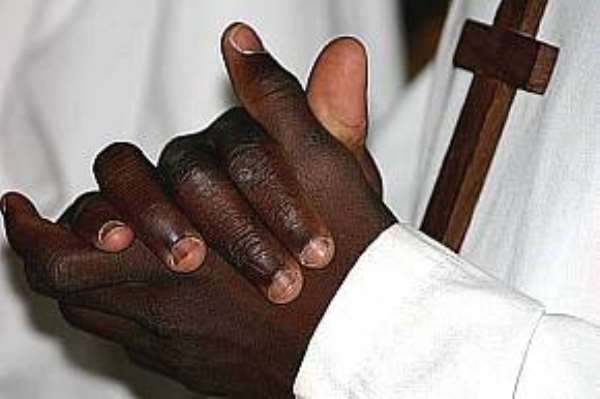 Ibesikpo: Armed men have today kidnapped the Presiding Priest of St Peter Parish Catholic Church, Akpa Utong in Ibesikpo LGA, of Akwa Ibom State, Reverend Father Charles Ekeng.
According to an eyewitness account , the men who were armed to the teeth and numbering about seven stormed the church premises in the wee hour the night and precisely about 1:00 am Nigerian time made straight to the Parishioner's room raining gun shots in the air before
they whisked the priest away.
"They shot several bullets into the to scare residents of the parish and the community while dragging him into their waiting unidentified
vehicle.." an eyewitness said.
Reacting to the incident, an Uyo business man, Mr Aniefiok Ibe told this reporter that priests have become the main targets of kidnappers
since most politicians are ether operating now from Calabar or hire mobile police men as body guide. He asserts that business in Akwa Ibom
State was having a dwindling effect as big time patrons have fled the state and investors see the state as a nightmarish where investment
cannot thrive.
As at time of going to the press, no information as to the demands of Rev Father Ekeng's abductors nor his whereabouts.
Akwa Ibom Police command says they are yet to have official report of the incidents. But an officer in the Police CID who craved anonymity
said the police will soon swing into action to rescue the Parish Priest.