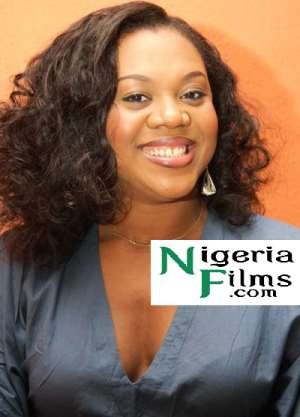 The name, 'Stella Damasus Aboderin' on Facebook has been going about to defraud unsuspecting fans of Nollywood actress, Stella Damasus of their hard earned money.
The fraudster has also been damaging the worked-hard-for image of the sultry actress.
Investigation reveals that the said impostor has been demanding money from people on Facebook. We learnt that this act has been going on for some time now.
Speaking to Nigeriafilms.com on phone yesterday, Stella fumed at the development. She said, "I don't have a Facebook name 'Stella Damasus Aboderin'."
She said further that she is presently working hard to expose the impostor.
Click the link below to go to...
Doris Pounces On Stella Damasus On Marriage Crack** "It`s Fight To Finish For Me and You"--Doris Tells Stella
Where are all the good girls?
ACTRESS NUELLA NJUBUIGBO FINALLY OPENS UP ON HUSBAND SNATCHING SCANDAL
HUBBY STOPS BUKKY WRIGHT FROM ACTING
ON BLAST: NOLLYWOOD STARS CAN'T TAKE CRITICISM!