UP & COMING RAPPER and PRODUCER FRESH a.k.a BEN2JA DEBUTS MASSIVE NEW CLUB SINGLE "ON FIRE"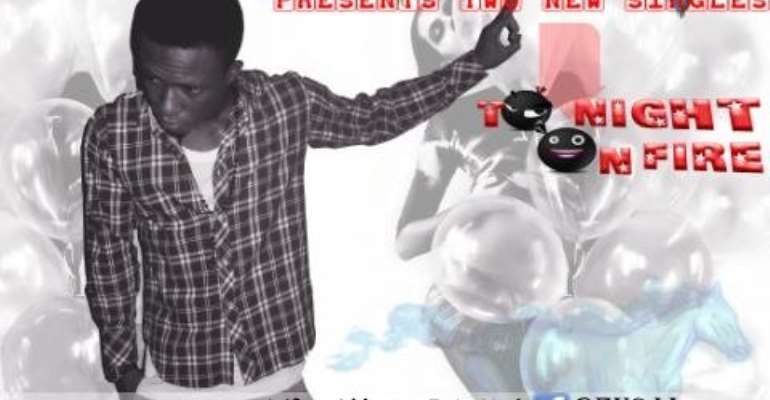 Emerging rapper and producer FRESH a.k.a BEN2JA comes through with the excellent club single and future hit, "On Fire" as well as the accompanying B-side single "Tonite" to whet the appetite of listeners and fans all over the country as he preps his debut album Freshmentry.
Backed and accompanied by lush drum patterns, bassy snyth keyboard and a seriously infectious and catchy chorus and bridge that samples a famous dance phrase made popular on Wizkid's "Pakurumo" - "pakurumo ko jo dada", the Jialephant-produced "On Fire" from Fresh a.k.a Ben2Ja is a massive party tune that is set to take over the clubs and dance floors in the coming months but don't just take my word for it, listen below to the massive tune "On Fire"...

LISTEN TO + DOWNLOAD "ON FIRE": http://hu.lk/v62tb0b1nq8i
Without leaving the accompanying B-side single "Tonite" left out, this fast-paced 4-minute long dance floor filler is produced by iRhyme and is backed by quick-paced drum patterns and trademark synths with some High Life sensibilities infused into the infectious tune. Listen to "Tonite" below...

LISTEN TO + DOWNLOAD "TONITE": http://hu.lk/8t29ua2f6fla
ABOUT FRESH a.k.a BEN2JA
Fresh a.k.a Ben2Ja - real name Labija Benjamin Alfa - is a promising up and coming rapper, singer and producer who is bursting unto the scene with the impressive new club single, "On Fire" and its accompanying B-side "Tonite". Hailing from Kogi State, residing in Las Gidi and with a bachelor's degree in Computer Science already under his belt, this 21-year old future star is now ready to focus solely on music making and showcase his talents - talents which he has been carefully honing since he was a teenager - to the wider Nigerian music industry and audience.
Currently signed to Port Harcourt-based record label Freshi Boi Music (FBM) and constantly working with producers, Jailephant and iRhyme who produced "On Fire" and "Tonite" respectively as well as fellow up and coming artists such as Iyanya and Dammy Krane, Fresh - who is also known as Ben2Ja hence the "a.k.a" - is now working on his debut album titled Freshmentry. Ben2Ja promises to bring back the essence of quality entertainment and the best of good music to Nigerian music in 2012...