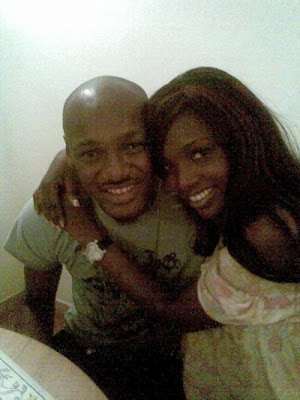 Newlywed celebrity couple,2face and Annie Macaulay,have finally decided to make 6th Avenue,Festac Town,Lagos,their new home days after their secret court marriage.And this is authoritative.
We learnt that the choice of Festac was largely informed by 2face's love for the area he has spent all of his life in Lagos.
There were speculations before now that the couple may move to highbrow Island/Lekki axis of the mega city for the sake of Annie whose business is located there.But no place could be a better home for 2face than his beloved Festac Town.
Annie reportedly joined her husband after their secret court wedding.
They have remained in the building described as a luxury apartment and one of the finest in the Festac hood.
The newest couple in town have also got the consent of their parents to proceed with other wedding ceremonies which like the ones they have already done may also be private.
They are staging a traditional/church wedding later in the year.