STEPHANIE OKEREKE OPENS UP ON N100M PARIS WEDDING--SAYS I'VE ALWAYS DREAMT OF A FAIRY TALE WEDDING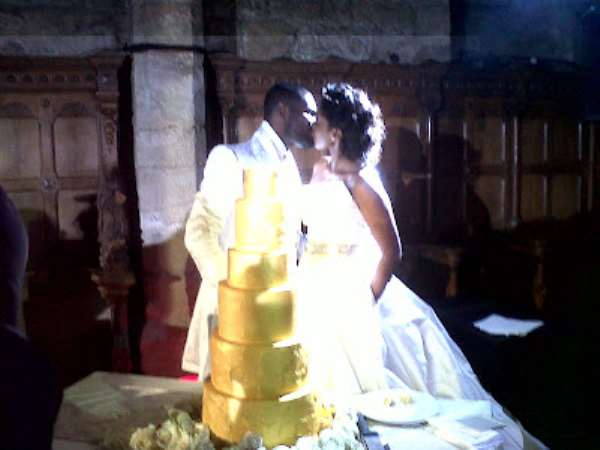 The much talked about wedding of Stephanie Okereke-Linus has come and gone.
The talented thespian finally married her longtime beau,Idahosa on April 21,2012 in Paris,France.
About 400 close colleagues and friends of the actress from all over the world attended.
It was the sort of dream wedding the actress has always fantasized about, and the aura of Paris and a castle further helps to deepen that romantic and enchanting feeling as she enters into matrimony.
It would be recalled that their affair, was made public in 2010.Shortly after,Linus took a bold step and proposed to the actress on a dinner date at a posh location in Ikoyi,Lagos,after which there have been many stories on their wedding on several occasions, which never held.
The last wedding date of Stephanie and Linus that circulated was February this year, but in an interview she had, the actress debunked the wedding rumours.
After many of her fans have waited endlessly for the wedding, she took the industry by surprise when they both chose an Exclusive Castle in Paris for their wedding, which according to the actress is Nigerian Wedding of the Year.
We learnt to wed at the castle cost £100,000.
The wedding between Stephanie and Idahosa Linus is estimated at almost N100 million!
The Nollywood's newest and hottest bride, Mrs. Stephanie Idahosa, in a chat with newsmen said words cannot express her feelings on the huge success recorded at the wedding with her heartthrob, Mr. Linus.
"We thank God and our families for standing by us throughout the period of this wedding. We are also grateful to all of you that came from far and wide to honour us with your presence."
On why they settled for Paris, France, as venue for the very expensive nuptials that was reeking in opulence, the cerebral screen goddess had this to say:
"I've always dreamt of a fairytale wedding, especially as a child growing up. I've always imagined a fairytale wedding with my prince charming in a castle on an Island. And thank God that my husband finally made that possible inside this 16th century castle in Cernay, Paris, France.
It was a fairytale dream come true.
It's the ambience fairy-tale like. It is reminiscent of culture, of peace and love; something away from the chaos we get used, something fresh, new and different
It's a beautiful feeling to be in love and be with the one person you wish to spend the rest of your life withshe gushed with smiles.
Stephanie concluded by telling what women really want in marriage"Love, peace, security. A man to share your dreams with. One who truly respects you and sees beyond just your beauty but your true essence. A real man with real values"