AFTERMATH HUSBAND SNATCHING SCANDAL:ACTRESS NUELLA NJUBUIGBO OPENS UP ON THE MAN CURRENTLY ROCKING HER WORLD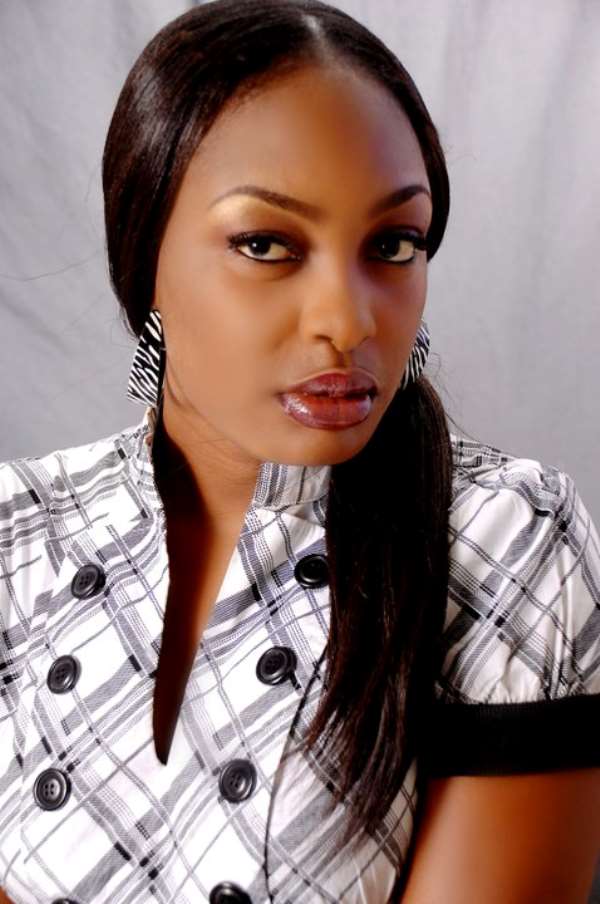 Though Nuella Njubuigbo may not have done many movies till date, that has in no way diminished her influence in the make believe world.
Ever since she debuted in movie industry, she has proved herself not only good as an actress but also as one of the sexiest actresses in Nollywood.
As scandal seems to be synonymous with fame, large section of the growing fans of the talented thespian are begin to get upset with controversies rocking her.
She has been linked to controversies which include being the reason top movie director,Tchidi Chikere's 9 year-old marriage to Sophia crashed.
In a recent interview, she opened up about the man in her life, scandals and her experience, lessons learnt through the ordeal.
The gain and pains of being a star is that I am more matured, and now everyone wants to know me and be around me.
Those are the things you gain as a star. And the pains are not being yourself, people misunderstanding you.
Sometimes you let the pains go and move on.
About any regrets in my career, oh yes sure sometimes, but it comes once in a while. Something can happen and I will say to myself ' oh Ella,if you weren't an actress,this wouldn't have happened;like on set,someone might piss me off and I will be like if I wasn't here,will this person try it or make me overwork myself or I wouldn't have been linked with false stories.
When asked, are you in any relationship and who is he; she said Yes, I am in a relationship.
You don't know him. I can't mention his name because he is not a public person and would never want to be in the public eye.
I cherish him so much and that is all. I met him about 3 years ago. I was travelling, I met him at the airport, though we didn't get to talk then but we finally met at a friend's child dedication and we started talking on phone from there.
He loves the originality in me. When I am not doing my job, I am me.
We understand each other so much.He specially told me that I must not make him public so I will respect that.He is in Nigeria but he travels a lot.
Sometimes he gets agitated about controversies am linked to but what can I do?I have to explain.
One good thing is that he knows me too well. He will only ask me and I will tell him the truth. He is one person who knows everything that has happened in my life in the last 3 years. I don't hide anything from him,and he doesn't from me too.
We understand each other so well.
If he proposes,I will definitely say,yes.But he hasn't.Maybe he has not made it clear enough but I will say yes.
My man is 100% unmarried
ACTRESS NUELLA NJUBUIGBO FINALLY OPENS UP ON HUSBAND SNATCHING SCANDAL