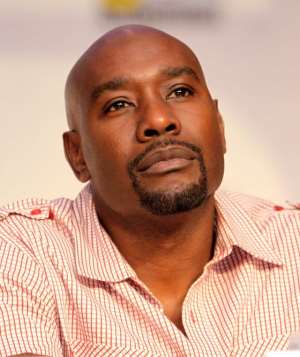 If information coming from a blogger, who claimed to have met with one of Africa Movie Academy Awards (AMAA) guests, Morris Chestnut is anything to go by, then, all might not be well.
We scooped that Morris allegedly claimed that the hotel he was meant to stay for the awards ceremony, Eko Hotels and Suites on Victoria Island, Lagos, is a crap.
We also gathered that he reportedly called for a change of hotel to a better one.
We learnt that Morris has now been moved to Raddison Blu hotel, Victoria Island, Lagos.
Already, Morris has come under criticism by some angry fans for calling Eko Hotel a crap. They believe that as a 'D-list' American actor, he should not have downgraded one of the best hotels in Lagos.
Morris Chestnut and Rockmond Dunbar are both Hollywood actors invited by the organisers of AMAA to the event holding on Sunday.