I REALLY DON'T WANT TO TALK ABOUT MY HUSBAND'S HOLLYWOOD DEAL--SONGSTRESS MUMA GEE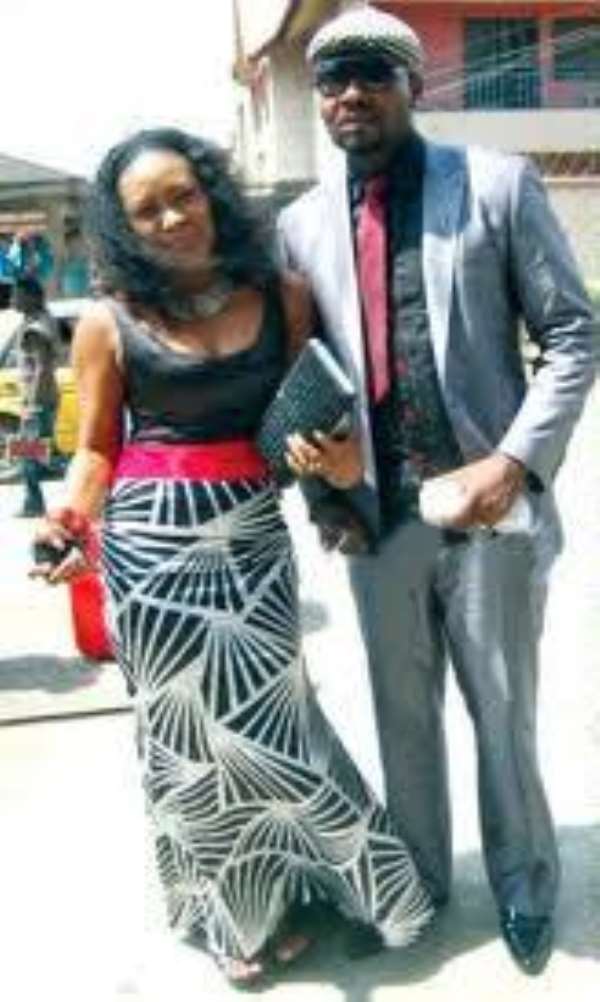 Few months after an elaborate nuptials,celebrity couple,Muma Gee and Bobby Eke are set to waltz into the mainstream of the entertainment industry.
We gathered that in so doing,music diva,Muma Gee is assiduously working on the release of a new album,while her hubby is taking up movie roles in Nigeria and abroad.
Few days ago,Prince Eke was said to have sealed a N25 million deal with a Hollywood film production company,Sacinda Arclight Productions to feature in movies in the United States of America.
The deal which was signed in California,USA,will see the thespian appearing in two Hollywood movies to be shot in different parts of the United States,while also giving him the opportunity to work with American movie makers and actors.
Just before this new deal,Prince Eke was contracted to star in a new series Frontier which will soon begin to air on local stations.He also took up his first directing job as the sole director of the video of his wife's new single,Port-Harcourt is Back.
On her part,Muma Gee has said she is set to launch herself back into the music scene as she has in the past few weeks been concentrating on the release of her new album.
In a recent interview,Muma Gee opened up on the new development Thank you for congratulating us,but I really don't want to talk about my husband's Hollywood deal.
We just want to remain focused as we work for a better future ahead.
I have also tried to focus on my music.These days I am busy in the studio putting finishing touches to my album.
Already I have new singles.You can watch the video of Port Harcourt is Back on youtube.It was directed by my husband,then I have Homeland featuring Duncan Mighty.Then there is African Woman Skillasy.
So,this period is really about working in order not to disappoint our fans.They have been of immense support already and we are still banking on their continuus support she added.
Muma Gee,who has been shuttling Lagos and Port Harcourt said that she is working with a cinematographer from the United Kingdom to get her video done.
The same cinematographer that worked with her husband during the shoot of the music video of Port Harcourt is Back.
We,however reliably gathered that Prince Eke is currently making his way through some parts of the United States of America in preparation to take up his role in the new movies.
The two movies will feature him and before the year runs out they would take shape.
Few weeks after marriage to equally talented singer,Muma Gee,actor hubby Prince Eke revealed that he Expected his marriage to be activity-filled,since I am married to a very beautiful and agile woman.It's only natural that we are always active.We love ourselves as entertainers and we are working together
click the link below to go to...

MUMA GEE'S HUBBY,PRINCE EKE CLINCH N23M HOLLYWOOD MOVIE DEAL.