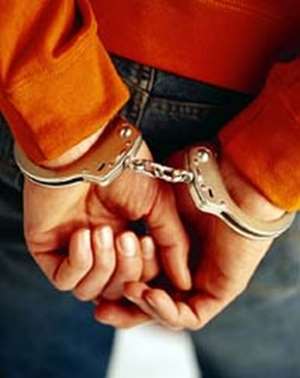 Until his arrest by the police a couple of days ago, he was the senior pastor and founder of a church in one of the suburbs of Mararaba,an Abuja suburb.
Pastor Nosa as he was fondly called was married but his wife relocated to the east in controversial circumstances earlier in the year.
Some of those who know the family very well though disclosed that the woman did not really leave FCT as she only left her husband to relocate to a village around as she had problems with her husband over his philandering and the guy had threatened to kill her if she ever squeaked.
The issues however raised themselves a few weeks back when the house help he brought to manage the house and do some other things in the church became pregnant.
We gathered from police investigations that the young house help was initially introduced as Pastor's Nosa's relation but the lady,who was in her mid 20's,simply named Comfort told everyone that she wasn't his relation.
At that point, some of the church elders also started probing what could be happening. Before their probe could be concluded, tell tale signs that Comfort was already pregnant was noticed by some of the inquisitive ones among them.
Around the same time,the church had a major programme which involved ministers from outside.
The angry members were believed to have been waiting for the programme to finish when news broke that Comfort had died.
Sources from the Police gathered that the pastor has confessed to impregnating Comfort but he denied giving her the drugs to terminate the pregnancy. He was also alleged to have confessed that contrary to his claims, the lady was not a relation but was indeed his girlfriend and that they had quarrels over whether she could keep the pregnancy or not.
Since the story of the Comfort's death broke, worshippers have deserted the young pastor's church while the police continue with their investigations.